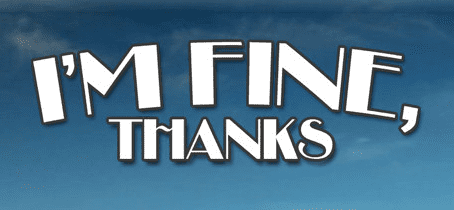 Just last week, I received an email letting me know that the documentary was completed for kickstarter project: I am Fine Thanks .   This is something I did not fund, but was looking to see how it would turn out.     I downloaded the movie ($5.00 DRM free) and watched it on a plane ride..
Bottom line:
VERY impressed with the quality and the story by Grant Peelle and  Adam Baker 
It included several of the people I follow, so it was a bit personal which is great!
Look at the movie's website  and download it.  You will enjoy it.
Looking forward for more!
p.s. – Idea:   Make a movie of the kickstarter process!
p.s.s –
Books / Resources mentioned on the movie:
Get Rich Slowly
Connection revolutions