It may not be much of an accomplishment for some you, but on a nice Saturday morning I hiked up to Rattlesnake Ledge for the first time.
Totally feel accomplished.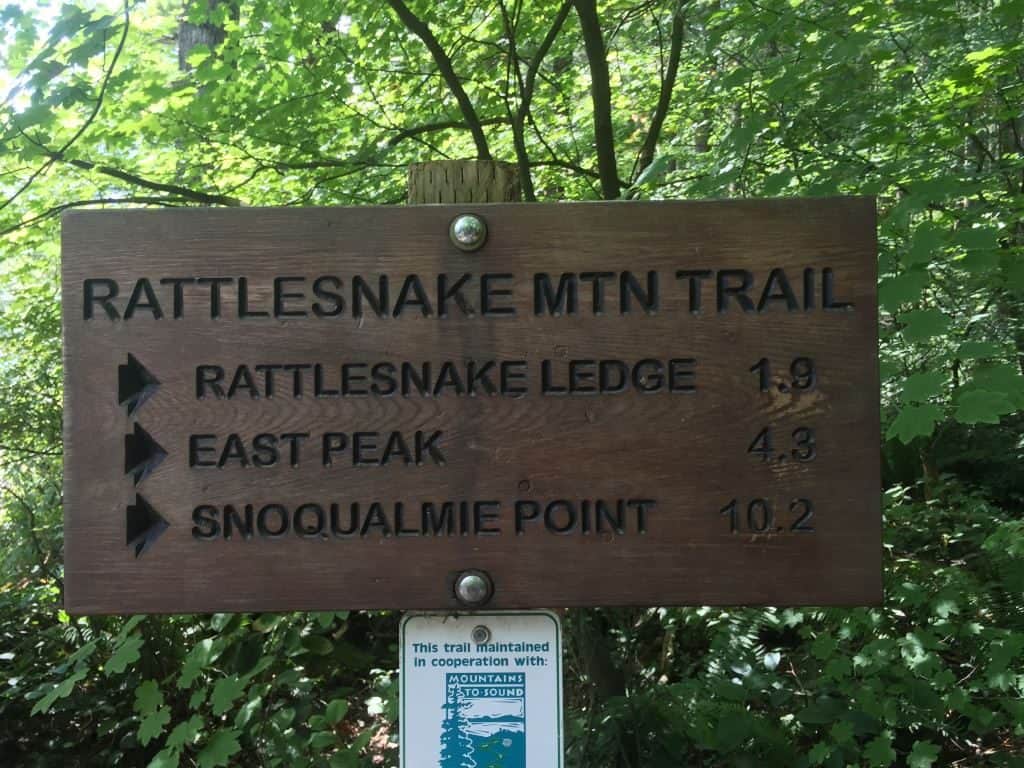 I have never been much of trail hiker, but for some reason that day, the majestic beauty of the mountains and the sunny blue skies called me to the outdoors. I have lived in the foothills of the Cascade mountains for 25 years, the last five here in North Bend.
The family was away for a weekend trip, I had the whole house to myself. I woke up early that morning and sat outside in my front porch enjoying my first cup of coffee. After just returning from a week-long business trip, mentally fatigued, the last thing on my mind was not to think of work.
I looked up and saw the mountains, and thought to myself, "I have never been up to Rattlesnake Ledge". I must confess it's actually embarrassing and I should really try the climb.
How hard can it be?
---
As I write this story, I am thinking: This is the start of a bad story, but let me assure you it is not.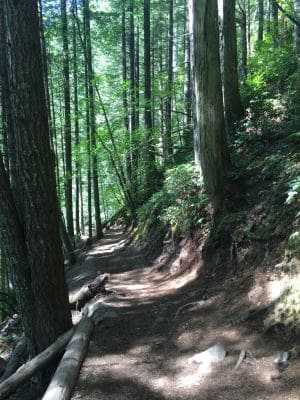 As I mentioned earlier, I have never been much of a hiker. The extent of my climbing abilities has been with my children when they were smaller. We took them on a few short hikes recommended by the book, "The Best Hikes with Children in Western Washington & the Cascades" , some of the hikes were found between Issaquah and North Bend, as well as a few in Mount Rainier. As an adult I have never done more than a couple of hours at a time.
Back to my story, without reading much about the hike to Rattlesnake Ledge, I packed a lunch, a bottle of water, and I set off for my day's adventure.
It was 8:30 am in the morning and there was still plenty of parking in the parking lot. I took a moment and glanced at the shimmering green waters of the beautiful Rattlesnake Lake and I remembered the many walks around the lake with my wife to the popular Cedar River Watershed Education Center.
Taking a look at the map, I finally got my bearings and walk towards the entrance of the trail head that leads up to the ledge. It reads, 4 miles round trip, elevation gain: 1160 feet. Surprisingly without hesitation I said to myself, "Cool, I can do that".
The trail begins as an easy flat walk through the woods for about 10 -15 minutes, but then gradually it starts to go up. I am managing it OK as long as I walk at a slow steady pace, taking it easy and saving my energy.
Along the way I encounter people of all ages, some walking down already ("Darn those early risers", I think to myself) . Other hikers were walking or running up the mountain as if it were the flat part of the trail. Proudly I too passed a few people on the trail, which re-enforced my commitment to making it to the top. The trail continues to get a little steeper as you ascend and at some point it configures into switchbacks (the path zig-zags).
At this point in the trail I started to feeling the burn, my breathing was heavy and I frankly had lost track of time. Each step felt forced, and the switchbacks corners provided a great opportunity to look at the trees and catch my breath.
Soon some of the people I proudly passed below started to now pass me. This caused me to question my ability to continue or return, maybe try another day. But then I heard a couple of the people that were descending tell me, "Not much longer, keep going, it is worth it", so I continued.
At this stage of my climb, I encountered a group from Hawaii (a mother, two daughters and their husbands, I think) who were also struggling like me. They were hiking in flip-flops, climbing very slowly and taking breaks. I must say it was very cool to hear them positively supporting each other. Quietly I stayed behind them for a little while, which helped me catch my breath and taking in some of their positive vibe. Now a bit breathless, we still managed to exchange a couple of hellos and I could see they were definitely committed to making it to the ledge. After a bit, I passed them and continued on the path.
As you get closer to the ledge the trail opens up to the famous rocks, with a fantastic view of the valley. Like most people, I took lots of pictures, got close to the edge (not recommended), jumping between some of the rocks and then sat down to have my lunch. I stayed on the ledge for probably 45 minutes enjoying the view before making my way back down.

As I began my hike down the path,along the way, I encountered the Hawaiian group, still climbing up the hill. Of course I could not help myself and said to them, "Not much longer, keep going, it's worth it, fantastic job". Although they are out of breath, they smile and quietly thanked me. As long as I live, I will never forget them! They were a great example of team work and positive motivation.
This was 4 years ago. I have not been hiking since.