Managing My Picture Collection Online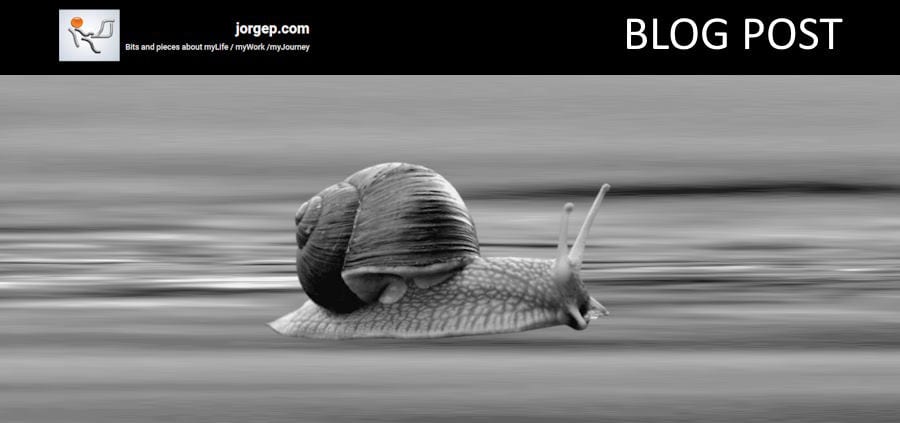 During my holiday break, I took  on the job of organizing my digital photo collection.  For years I've neglected and procrastinated this task.  Fortunately I have fairly organized for the last two or three years.  The organization my wife and I finally decided to follow was to save the photos into folders by year, and then place each "event" inside a sub-folder.   Inside each picture would be named (yyyymmdd-xxxx)   where xxx is the number.    (Note: why can't digital cameras offer a similar format instead ? – See my posting on picture renaming tools as well).
Not including the first 12 years which are in negatives and are in the process of being scanned ( no small task), in the end, we have collected about 52,000 pictures in 1,500 folders  (65Gb)  over the past 11 years.   (I will confess that most of these are not great and could only matter to my wife and I, but I just can not let them go yet).
So now that, everything is neatly organized in my NAS  (managed with File Explorer) and appropriately backed-up to a hard disk and to my Amazon EWS account, what is next you ask?  – In my view, this is simply data neatly stacked away. No way to search, catalog or tag any of the pictures.   For example:
If I wanted to look for all of the pictures for "john" or "jake" ; or
if wanted all the sunrise pictures I've taken;
or create a collection of "Dad's favorites pictures of the family" and my wife wanted her own.
How could I do this ?
I looked for desktop based programs   we could use.  NOTHING that I could use…   Two key considerations I looked for:  able to be be used by multiple users and manage data from a central repository (NAS)  —  I discovered that there are a lot of photo editing software, but not many programs out there that would manage a large /  centralized home photo library.
So what do I do? – Go online and see about a cloud-based service of course!   (easier said than done)
A while back when I was in the web  hosting business, I used  a  fantastic product – a php-web-based open source application – called Gallery.  It had many excellent features and more.   I specially liked the many permission options.   I looked at it again, and their latest version 3.0 really has improved vastly.  I seriously consider this option, but 2 things detracted me:   1) the price of the unlimited storage of existing systems; and 2) the thought of administering a site again – (shrug).
For years, I have already been using sites like Flickr, Picasa Web, PhotoBucket, and several others  to do simple sharing with family and friends, but I have never seriously consider them for a full replacement of my local library.
Having a lot of stuff in Google already, so Picasa Web was my first stop –   Picasa (Google) – I was very pleased to see I can get 200Gb for $50 per year…  I was excited as it has one of my favorite features, which to my knowledge, no one else has – face tagging.  As I started to use it, the shortcoming began to show:   No Folders/Sub-Folders (categories/subcategories); The desktop client does not support network drives (need to be mapped); and a max of 1,000 pictures per folder was the break-point for me.   I started to look elsewhere.
After playing with several of the system, I find that the things that I am looking for the most are:
Centralized location of all of my pictures.  (web provides that inherently)
Easy to use and without advertisement
Unlimited (or very large 4,000 ) individual pictures per gallery/album
Ability to have 2 levels of folders- (ie: yearevent)  (different than tagging)
Ability to have multiple administrators – ( My wife and I ) to the full collection.
Ability to easily assign tags to  groups of pictures
Great looking and customizable guest viewer interface / photo display.
Ability to have Group Album  so others can contribute to my albums
Ability to assign permissions to individual photos.   (no service provides this yet)
Ability to assign permissions to keywords or groupings of photos.  (No service provides this yet)
I looked at the many sites.   Please note that many sites have limited picture sizes and limited bandwidth for their free options.  The notes I made for each include:
Windows Live Photo Gallery (Microsoft) – Free for 25Gb.    Good deal.
Not sure if it support folders…
PhotoBucket – $24.95/year unlimited storage.    Good deal but very busy with advertisement all around. Not sure friends/family would like it.
Flickr  (Yahoo!)  – $24.95 per year for Pro account unlimited  storage. good deal!
Folders are supported, tags are also good. Although I have been moving away from Yahoo!, I am reconsidering…
SnapFish.com – (HP) Although its mission states differently, this is not really a site designed for  photo storage, as much as it is for driving folks to ordering printed photos.
Shutterfly.com  – (Free?)  unlimited storage.   but focused on printing more than long term storage of collections.
SmugMug.com –  backend using Amazon's EWS   ($30/year for Standard and $60/year for the Pro version– Both unlimited photos)
Focuses on offering storage of large collections good tools, interface, and 2 levels of categorizations, and a GREAT presentation of photos.   I think they are the youngest in the list.
SeeHere.com (Fuji Film)   –  Did not seem like a site for long-term storage.
MyPictureTown.com (Nikon) –   ( 20Gb /$3/month — 200Gb for $30/month)  – It is an expensive site in comparison with the others listed.
WikiFlash.com (independent?) – Offers unlimited storage  for free (?) You can share with Family, Groups and Public. Also inexpensive prints aout of all of the sites.  — Not sure how can they survive long term. "free" seems too good
DotPhoto has been around for a while, and in Feb 2009 was purchased by MyPhotoAlbum.
MyPhotoAlbum (1) –  It allows unlimited storage.
After much consideration, I decided to give SmugMug.com  a try.   I also decided to keep  Picasa Web ( I was not able to ignore the face recognition feature which, as I said – I LOVE) ..  I am also seriously considering MyPhotoAlbum, but but have not pulled the trigger yet on that one…  So far a comparison of features for me (big differentiators) included
( Please note I that, for me, the terms Album and Gallery mean the same and are interchangeable)
SmugMug

Picassa Web

Price  for Unlimited Storage

Yes ($60/year for Pro)

200Gb ($50/year)

Tag photos (multiples)

Yes (within an Album)

Yes

Categories

Yes

Kind-of using tags

Sub-Categories

Yes

No

Sync-to-online

No

Using Picasa 3 – but have troubles synchronizing  Tags, Name Tags, and descriptions.   so I do it online only now.

Layout Control / Site Customization

YES – Very impressive.

No  (I could not believe it!)

Collage creator

No (?)

Yes

Outstanding Viewing of pictures on multiple devices

YES – Actually very impressive.

Fair, but not great. Generally Basic.
No support for iphone.

Face Identification

No

Yes

Duplicate finder

At upload time

No

Group Albums
(multiple people adding photos to an Album)

No (?)

Yes

Unlisted / Private Albums

Yes / Yes

Yes / Yes

Password for Galleries / Albums / Site

Yes / Yes / Yes

No / No / No

Sort Album on Date Taken

Yes

No?  (I could not believe it!)

Unlimited pictures per Album

Yes

(1000 limit per album)

Multi-grouping of photos without moving

Yes

Yes

Online – Uploader – No desktop Client

Yes

Yes – but Picasa 3 is the desired one.

Support for Eye-Fi

Yes

Yes
After looking online for a while, I found many old reviews of the different services   I just found a recent 2010 review at:
http://photo-sharing-services-review.toptenreviews.com/

Other Reviews read included:

May 2009 –  http://www.my-photo-video.com/free-unlimited-photo-storage-comparison-services-sites/

April 2009 – http://www.consumersearch.com/Photo-Sharing-reviews/compare

Jan 2009 –  http://www.somethinkodd.com/oddthinking/2008/12/03/online-photo-database-project-status/
Any other suggestions – please let me know!
(1) Post Updated: Broken link removed. Original link: http://www.myphotoalbum.com