Modern EUC Home
|
Posts
Microsoft announced with a new service bundle called Microsoft 365 a few months back . Until recently there was some confusion as to what actual products and features was included in it..
I found this great explanation by Aaron Dinnage which explains many details in his blog post: Unpacking Microsoft 365
Here is my summary of his blog post:
Microsoft 365 comes in two bundle (Business or Enterprise):

Enterprise Version comes in two flavors (E3 & E5):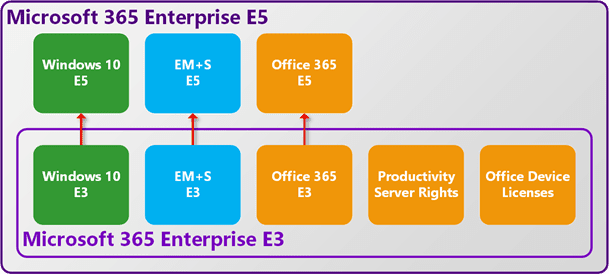 The difference between E3 & E5 in the Windows, EM&S and Office 365 product suites follows: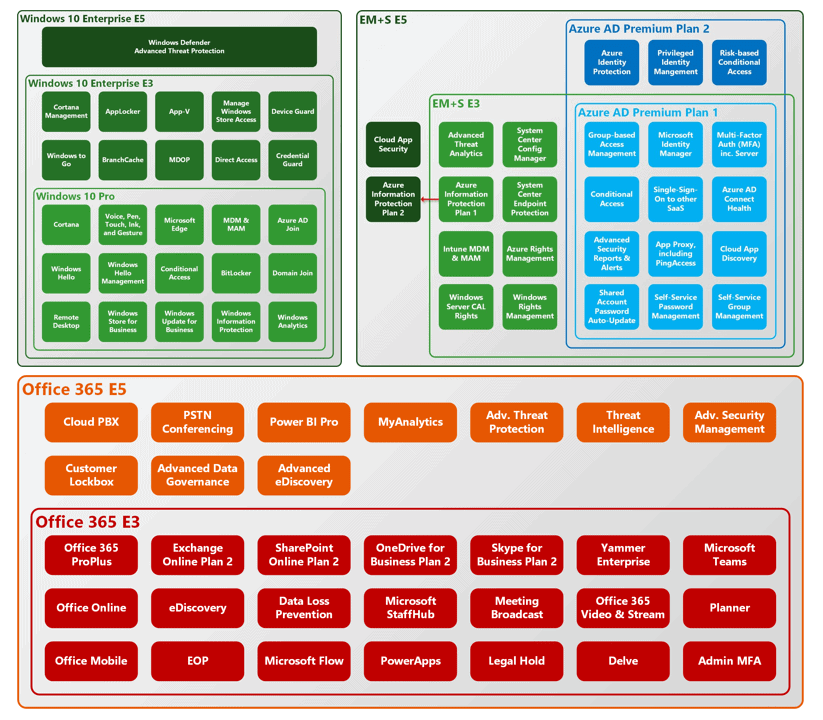 Again – PLEASE do not thank me — I just summarized the research by Aaron Dinnage which explains many details in his blog post: Unpacking Microsoft 365 Thank you Aaron!
I hope this helps as much as it has helped me!
Post originally published at: Jorgep.com
About Jorge Pereira
Accomplished Information Technology services professional with over 25 years of experience performing technical pre-sales, solution selling, public speaking / presentations, consulting, project delivery and program management. Over the past few years, Jorge has focused on customers solutions in the areas of: Modern Workforce, Workforce transformation, End-User-Computing (EUC) Lifecycle Management, Modern Device Management, Windows OS Management and Cybersecurity. He writes on the
ModernEUC.com
blog and you can find him on Twitter
@jorper98
More info about
Jorge here
Disclaimer
:  I work for
Dell Technology Services
as an Workforce Transformation Solutions Principal.    It is my passion to help guide organizations  through the current technology transition we call the Digital Transformation specifically as it relates to
Workforce Transformation
.  Visit
Dell Technologies
 site for more information.  Opinions are my own and not the views of my employer.