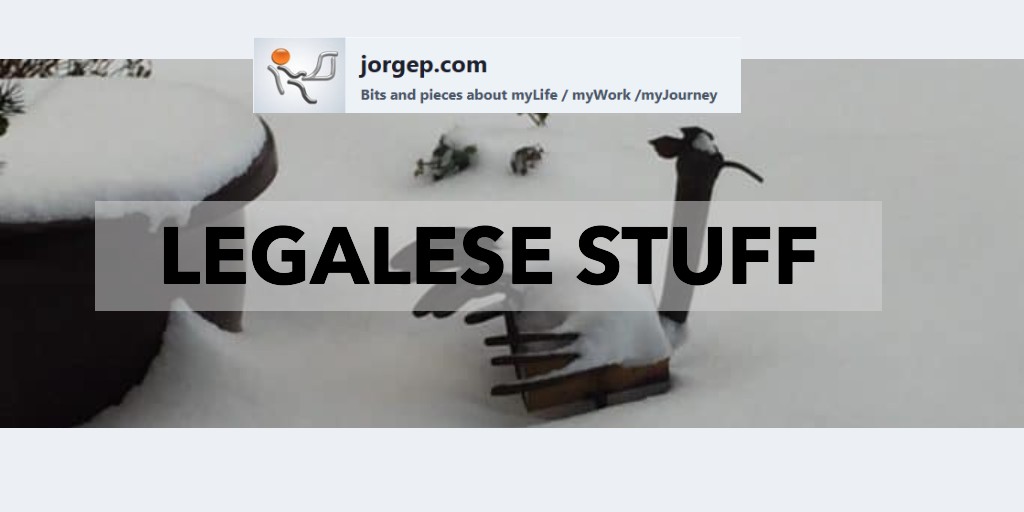 There are so many digital agreements that I agree to, that one day I decided to start to collect them and put them on my site (here) …     If I am in a new place , I copy and paste the agreement into here .   My hope is to something be able to compare them all and see what I agreed to.      To see all of the ones that I have collected, just  click here
Microsoft Terms of Use
In order to access Microsoft resource(s), you must read the Terms of Use.
Microsoft B2B Guest Terms of Use
MICROSOFT B2B CONNECT
These terms are an agreement between you and Microsoft Corporation. IF YOU COMPLY WITH THESE TERMS, YOU HAVE THE RIGHTS BELOW. BY USING THIS PRODUCT, YOU ACCEPT THESE TERMS. IF YOU DO NOT ACCEPT THEM, DO NOT USE THIS FEATURE IN MICROSOFT TEAMS.
1.CODE OF CONDUCT.
By agreeing to these general terms, you're agreeing that, when accessing Microsoft resources, you will follow these rules:
a)Don't do anything illegal.
b)Do not disclose Microsoft confidential information. If information needs to be reshared, contact your Microsoft collaborators to have them include others as appropriate based on business need.
c)If you do not want to share information that may be broadly available within Microsoft, use private channels and groups. Information available in an open location, such as a public community, may be accessed by others at Microsoft. If your work is sensitive in nature, confirm with your Microsoft point of contact that the location is private and properly secured.
d)Don't engage in any activity that exploits, harms, or threatens to harm children.
e)Be respectful while collaborating. Don't send spam. Spam is unwanted or unsolicited bulk email, postings, contact requests, SMS (text messages), or instant messages.
f)Don't publicly display or use the software to share inappropriate content or material (such as nudity, bestiality, pornography, offensive language, graphic violence, or criminal activity).
g)Don't engage in activity that is fraudulent, false, or misleading (such as asking for money under false pretenses, impersonating someone else, or manipulating the software).
h)Don't circumvent any restrictions on access to the feature.
i)Don't engage in activity that is harmful to you, the software, or others (including transmitting viruses, stalking, posting terrorist content, communicating hate speech, or advocating violence against others).
j)Don't infringe upon the rights of others (including unauthorized sharing of copyrighted music or other copyrighted material).
k)Don't engage in activity that violates the privacy of others. l)Don't help others break these rules.

2.DATA COLLECTION.
The software will collect information about you and your use of the software and send that information to Microsoft. Microsoft may use this information to provide services and improve our products and services. Your clicks, information, and data are being collected and stored while you use these products. Activity may be mined and processed both for compliance and security purposes (including to help prevent data overexposure).You may opt-out of many of these scenarios, but not all, as described in the product documentation. Microsoft will audit all activity and content (including edits of content) you provide. Information will also be available to anyone with access to your joint workspace. Please see the Data Privacy Notice –Microsoft privacy.
3.PROCESSING OF PERSONAL DATA.
To the extent Microsoft is a controller or processor of personal data in connection with the software, Microsoft makes the commitments in the European Union General Data Protection Regulation Terms of the Online Services Terms to all customers effective May 25, 2018, at https://docs.microsoft.com/en-us/legal/gdpr. In maintaining security and compliance, data on Microsoft's tenant will be processed and audited in accordance with its legal requirements. Please see the Data Privacy Notice –Microsoft privacy.
4.REPORTING A CODE OF CONDUCT VIOLATION.
If you read, hear, or see inappropriate, discriminatory, or threatening behavior or disclosure of confidential information, report such behavior or disclosure to a Microsoft point of contact or other Microsoft full time employee.
5.ACCESS.Access to the Microsoft tenant may be removed at any time. Please work with the individual that invited you into the tenant if you lose continued access.

Please click Accept to confirm that you have read and understood the terms of use.