Microsoft Ignite Fall 2021 – Modern Workspace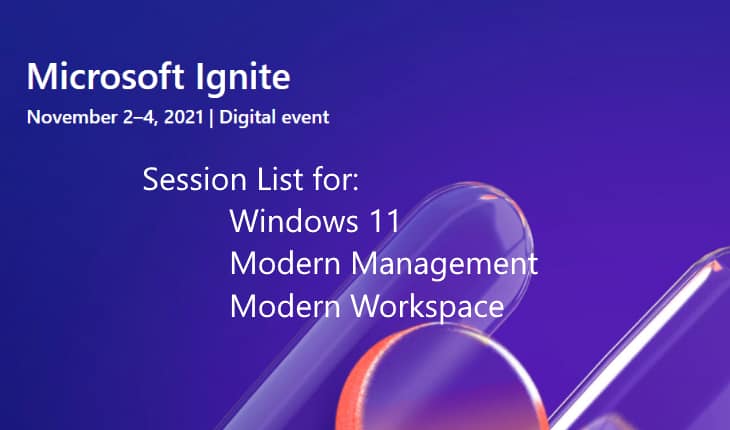 Microsoft Ignite Fall 2021 is coming next week (Nov 2 – 4) and this year is a virtual and free again !
It is loaded with Windows 11 (35 sessions) and Endpoint Management ( 86 sessions) topics this time around!
Should a feast of information for most of us in the Modern EUC Management space !
Most sessions (if not all) will be available on demand, but here is a list of the sessions I have been able to find so far.
Microsoft Viva Sessions:
Security & Compliance:
Sources:
Additional Notes: