Microsoft Launches Security Experts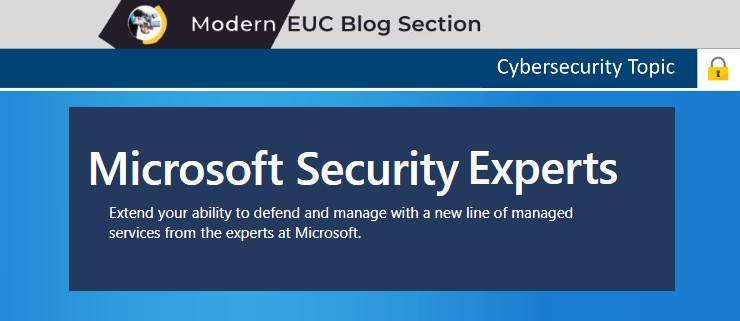 In early May 2022, Microsoft announced the launch of their Microsoft Security Experts Services
Security Experts is a new managed service category that combines expert-trained technology and product innovation with human-led services.
Right now Microsoft is doing a lot of the work directly, but soon they will have multiple certified security expert partners
Video introducing the service by Kelly Bissel, CVP of Microsoft Security Services, demonstrates how the Microsoft Security Services organization can now manage your security operations for you and with you, and the difference this can make in the timely mitigation of a real ransomware attack. He talked about Sentinel as the XDR platform
Offering services on top of their Microsoft 365 base software as a service (SaaS) platform, has been a long standing strategy for Microsoft. You can see now Microsoft has multiple services that are available to their customers.
Microsoft Defender Experts for Hunting
Microsoft Security Services for Incident Response
Microsoft Security Services for Modernization
Microsoft Managed Desktop
Teams Rooms Managed Services
More information can be found at:
​