Microsoft Skype for Business Online to be retired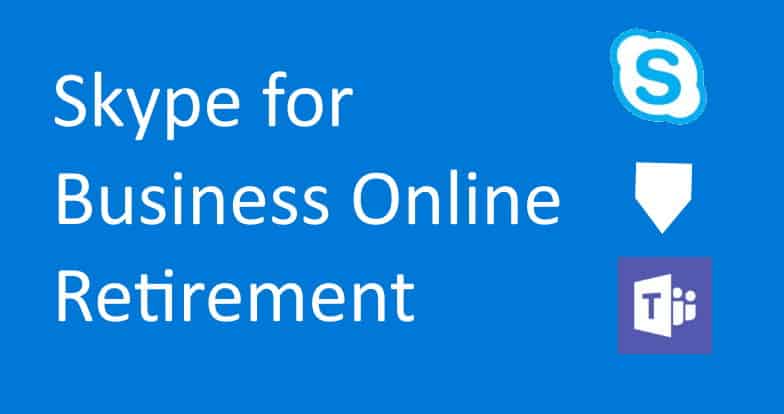 Microsoft Skype for Business Online to be retired on July 31, 2021
As per Microsoft's James Skay blog post on 7/30/2019:
Today we're announcing that Skype for Business Online will be retired on July 31, 2021. This post provides details on the retirement plan, a brief explanation of why we're making this announcement now, and a summary of what we're doing to help customers migrate to Teams.
According to the blog post, after July 31, 2021, Skype for Business will no longer be accessible. Between now and then, however, Skype for Business Online users will continue to use the service as usual and can continue to add new users. Starting Sept. 1, 2019, however, all new Office 365 customers will be onboarded to Teams and won't have the option of selecting Skype for Business Online instead.
Skype for Business Online will be retired on July 31, 2021.
Microsoft will on-board new Office 365 customers to Microsoft Teams starting September 1, 2019.
Several new features will be added to Microsoft Teams before Skype for Business Online's retirement.
Microsoft launched Microsoft Teams in 2017, and it has seen a steady increase in users over time. It recently hit 13 million daily active users, which likely more than Slack. With the success of Microsoft Teams, it's not surprising that Microsoft is planning to migrate users to the newer service
As you probably recall Skype was an acquired by Microsoft back in 2011 for $8+ billion dollars, which was one of the largest ones at the time.
Definitely the end of an era for sure.