Microsoft Teams Updates – Wow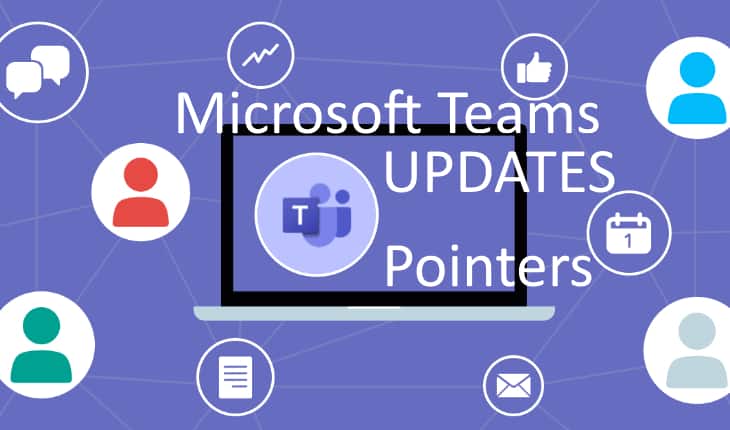 I strongly believe there is no better value proposition and complete platform offering for secure collaboration and work (personal too) productivity than Microsoft 365 – Anyway you look at it, the many pieces and integration provides an incredibly rich, useful open canvas. Microsoft Teams, Outlook, OneNote Microsoft Forms, Excel, Word, PowerPoint, Microsoft Edge, Viva, Microsoft Whiteboard and so many others..
When I talk to customers I always mentioned that the success of the Microsoft 365 platform is associated with how much the users actually use the features available within the different tools.
Having said this, end user awareness and education are critical to extracting and unlocking the full value out of the platform. Change and Adoption Management at the user level, now that we are working remotely or in hybrid more, have become incredible important.
I discovered the amazing YouTube Channel by Mike Tholfsen a Product Manager for the Microsoft Education Team, in which he does and incredible job in briefing us on the updates of each of the products. Even though he is looking at it from the education side, the content is very applicable to the corporate world. I have learned a lot from his channel and a big kudos and thank you goes to him! ( I know how much effort it goes into it! )
Microsoft 365 is massive and always changing… In the last few months Microsoft has released a number of updates to its entire suite, and in this blog post I will cover just *some* of the ones in Microsoft Teams, based on his videos. WOW!
| | | |
| --- | --- | --- |
| Improved Feature | Blog | Video |
| Microsoft Teams New Presenter modes and Dynamic View — A leap forward in the ability to combine your camera and the presentation. You can use s Standout, Side-by-side, or Reporter views. I used to use OBS for this and now it is all included! | Blog | Video |
| Dynamic View and Multi-spotlight | | Video |
| Microsoft Teams Whiteboard – Lots of improvements including Templates, note grids, Reactions, Format Background, Object alignments, iOS and Windows apps — Wow! | Blog | Video |
| Microsoft Teams Breakout Rooms improvements: Co-Presenters, Permissions and much more! | Blog | Video |
| Reply to specific Chat message – | | Video |
| Focus Mode and Full Screen modes while presenting | | Video |
| File Sharing | | Video |
| Powerpoint Live! — Content, notes, slides, and participants are all in a single view—keeping you connected and on track with material, while participants won't see your notes or upcoming slides. | Blog | Video |
| OneNote in Teams — | | Video |
| Introducing Microsoft Teams Rooms (Updated) | Blog | Video |
| Create Task in Teams from message or chat – To Do or Planner | | Video |
| Live Captions and translation to different languages for Teams — Inline message translations and PowerPoint Live translation are amazing! | Blog | Video |
| Attendance Report updates | | Video |
Resources: