My First Flight in 16+ months!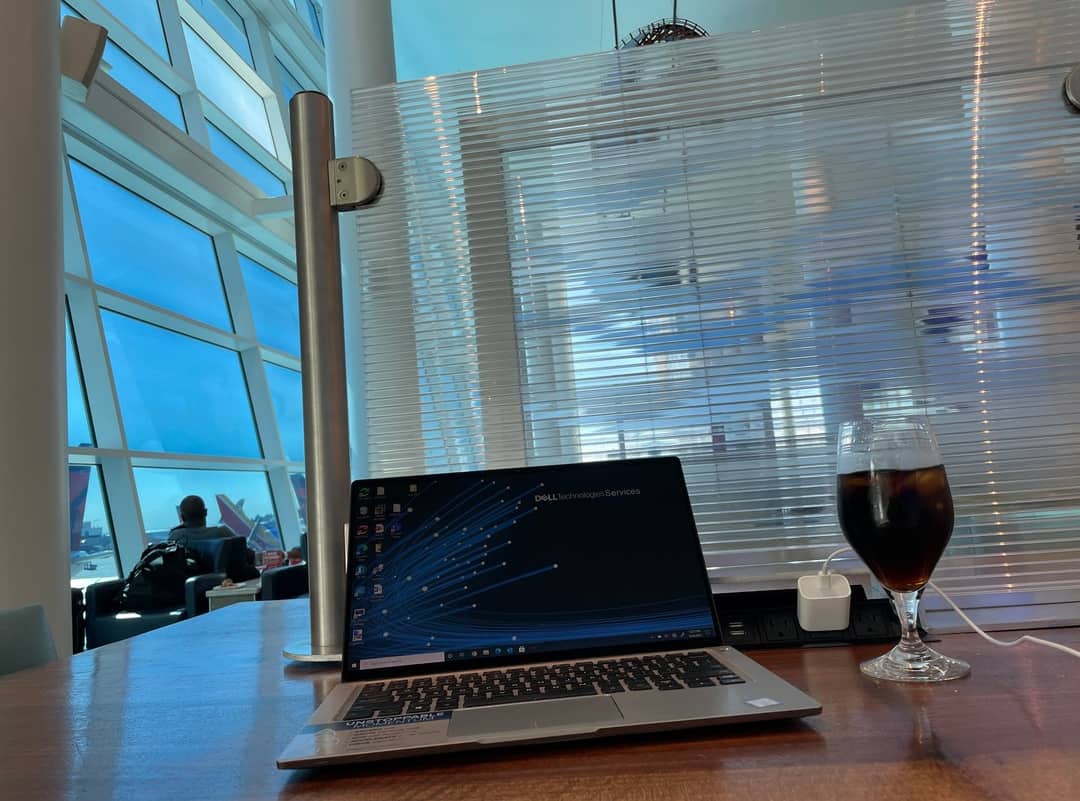 Following my blog post: My first in-person presentation post pandemic experience , I am writing this post at the Delta SkyClub in Seattle SeaTac Airport.
I took my first flight today in over 16 months. It was not a business trip, but a personal one. From Phoenix to Seattle and back later in the day.
If you do not know about me, I used to be a road-warrior. My life was weekly travel and my second home were planes, hotels, airline clubs and rental cars. I've done this routine Monday through Thursday (sometimes Friday) for dozens of years . My week was filled with customers visits, dinners and, although at times it was tiresome, I loved it.
Yes my life changed drastically, but I am very grateful and lucky to work at a great company, Dell Technologies, which has been incredibly supportive, strategically proactive during these trying times. I am also equally thankful that the type of work I do and have been doing for most of my professional life can be done remotely. Covid-19 hit the USA and on March 17, 2020 and all non-essential travel was halted until further notice. As of today, my company has not yet lifted the restrictions, and it looks like the current travel-exception policy will be in effect until early 2022.
The next day went back to the day to day of virtual meetings and presentations until today.
Do I miss travel?
Just the other night, out of the blue, my wife asked me if I miss travelling..
I do not miss the grueling business travel schedule ( 4 days – sometimes 4 -5 different cities/states – a week).
Having said this, I DO miss travel a lot. I miss the planes, the airports, the people watching, looking out the plane window, the schedule pressure and the downtime. (Even some of the bad food – Yes I had some today!)
My choice of airline for years has been Delta Airlines, and it did not disappoint on this trip! Very clear communications, expectations, details on what to expect, and everything in between! – Super clean planes, and friendly staff ( not a commercial – just really like this company! ).
HOWEVER the travel experience has changed. It is not only the masks, or the awareness of the virus dangerous but the whole experience. It is just different.
Bottom Line For Me:
It made me realize what a different world we live in still. Very different and it made me a bit sad. Not only for me but for all of the many thousands / millions of people that are still affected by the pandemic. It is incredible to think we are going into 2 years of this, and, although we are better with vaccinations, we have a ways to go.
Everyday feels the same as the other now days. Almost no difference between weekends and weekdays. I miss the memories made while on the road… It provided a break or breakpoint in the "routine of life". I miss the freedom to go places without stopping to think about whether it is safe or not.
I know some out there say that it is a self imposed state of mind, but it is what I am thinking? I miss the old days…
Tomorrow I will be back to virtual meetings, Zoom and Team calls.