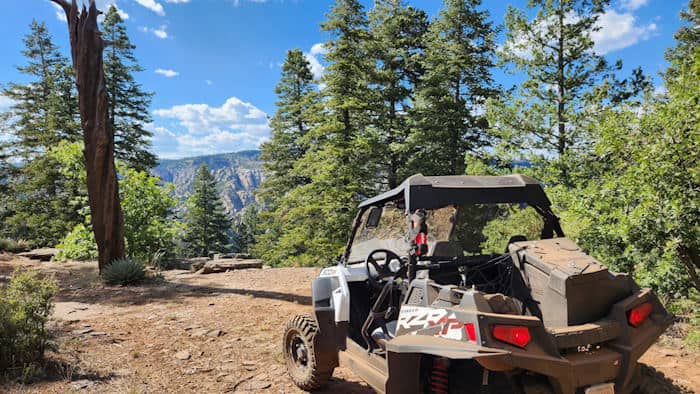 This article is part of the
Off-Road Tales Series / Check it out!
A few weeks back we purchased a used Polaris RZR Side-by-Side (SxS) to start doing some off-roading. So much fun !
I am not new to off-road, as I grew up in a country where it was pretty common to need to do it, but I have not done it in SOOOOO many years. Back then there was very little that compares to the machine I use today. It was mud rocks, bad roads (not roads sometimes) against the very hard ride of a 1980's Toyota Land Cruiser, and we got into tight places so many times. I have forgotten how much fun it was.
Today's vehicles make this sport / past time / hobby so much fun – it is hard to explain. Big thank you to wife as I am truly lucky to have the ability to do this in a place where there is so much to discover — My home base (learning area) for this new hobby is the Arizona highlands (Sedona / Flagstaff area) and specifically the Coconino National Forest.
I am very much in learning mode at this point. Learning about the vehicle, the maps, the GPS, the roads, the dust, the rain, the … well, EVERYTHING…
Very much looking forward to what's to come…
My first (shacking) video on my YouTube was not my first ride, but it was the first I recorded.
Although there is no stabilization (lots of shacking) — Hope you enjoy it!

This ride took place in the back roads west of Munds Park Area of the Coconino National Forest. I was trying to find a view of the Munds Park Canyon. At first, I took a left turn road that took me to the canyon but had no views. I returned back to the main road ( 251J) and continue to the second turn which took me to the view!
My first recording of a ride it worked!
YouTube Time stamps:
Do not forget to like the video and/or leave a comment on YouTube!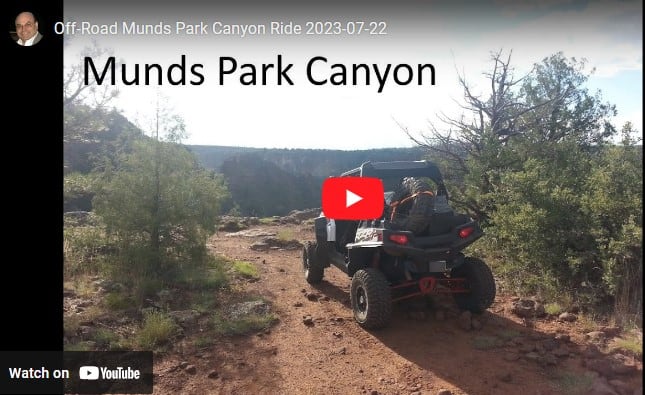 This article is part of the
Off-Road Tales Series / Check it out!