News You can Use: January 2021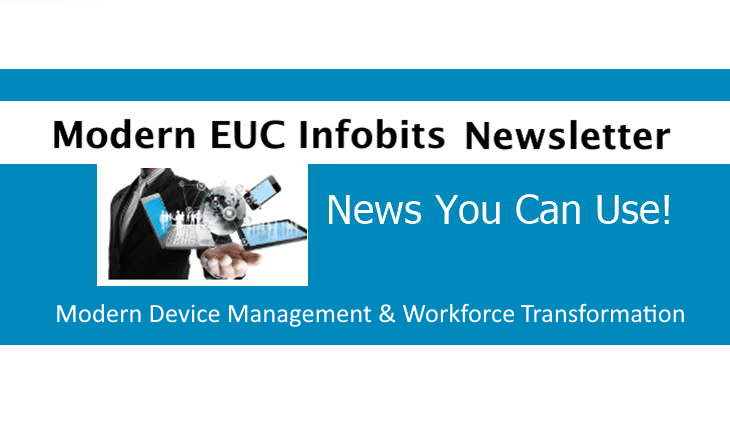 Its been a while, but this year I return to publishing my "ModernEUC InfoBits" newsletter. It contains a few items of interest that have caught my eye in the Modern EUC and Workforce Transformation space in the last week or so.
Microsoft 365 platform increases max file size of files from 100GB to 250GB which is a welcome addition for many organizations with large CAD files, videos and other types of files. This includes OneDrive, OneDrive for Business, Microsoft Teams, SharePoint.
Source: Microsoft OneDrive Blog
Microsoft FastTrack support program has been extended to Microsoft 365 Defender (formerly known as Microsoft Threat Protection) products for customers with 150 or more licenses of eligible plans. This includes Microsoft Cloud App Security, Microsoft Defender for Endpoint, Microsoft Defender for Office 365 and Microsoft Defender for Identity.
Source: Microsoft FastTrack Team Blog


What is Microsoft Fasttrack? Microsoft provides the FastTrack service to help customers successfully deploy and drive user adoption of Microsoft 365 solutions. When customers purchase eligible Microsoft 365, Office 365, Windows 10, or EMS licenses, the FastTrack benefit is included at no additional cost for the life of their subscriptions. FastTrack helps your customers migrate data (500 or more seats), enable more effective teamwork, protect their organizations from cybersecurity threats, and keep devices and apps up to date.
You probably saw my article: Brad Anderson Leaves Microsoft – Thank you Brad for all of your contributions to the industry so far, and best of luck on your new adventure!
A couple of great articles on the future of the office:
An Item you may have missed: Back in June 2020, Microsoft announced that Office 365 Business and Office 365 ProPlus will both become Microsoft 365 Apps. Office 365 ProPlus, the version of Office that comes with several enterprise, government, and education subscription plans, was in the process of being renamed to Microsoft 365 Apps for Enterprise or Microsoft 365 Apps for Business. Source: Mcirosoft Docs
Did you know CES2021 is being held virtually this year?

Very proud of my company Dell Technologies for introducing several products focusing on Work-From-Home (WFH) environment – I am especially found of the Curved Video Conferencing Monitor at CES 2021 which Curved Video Conferencing Monitor (available on 34, 27 and 24-inch sizes) and it is certified for Microsoft Teams. Each monitor offers secure facial recognition sign-in and hands-free commands. Amazing!
Right now, security is top of mind for everyone in the IT industry. A good YouTube channel to subscribe to is Microsoft Security Incredible collection of very relevant topics ranging from Identity Management to Multi-factor Authentication (MFA), Single Sign On (SSO) and much more.
Speaking of YouTube, we added another video to the Modern EUC Explained Series on YouTube Channel. This video provides brief 9 minute overview of What is Workforce Transformation Would love to know what you think! Leave a comment there! – Also Like / Dislike and SUBSCRIBE to it! 🙂
For a bit On the technical side: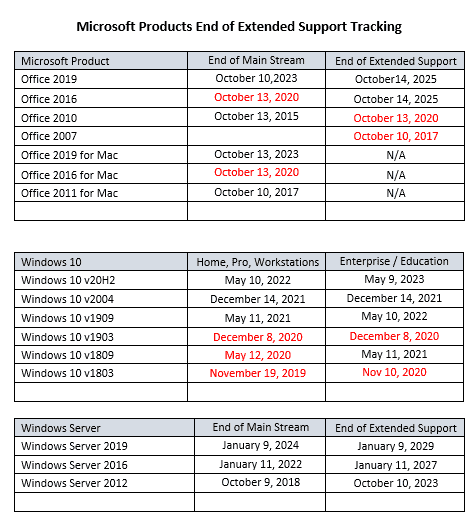 To receive this newsletter via email, you can SUBSCRIBE HERE
Disclaimer: Opinions are my own and not the views of my employer. Information is made  available for educational, recreational, marketing and informational purposes only and is provided as-is with no explicit or implied warranties. ModernEUC.com is not associated, endorsed or sponsored by Dell Technologies.
You can also check out the archive of past newsletters here

If you have any articles you want me to consider including in future blog posts just ping me on Twitter: @moderneuc with some details!