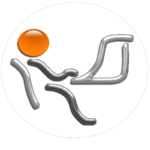 When recording a podcast one of the most common items for improvement is the sound quality. I am far from being a sound engineer, but I have listened to many podcasts with good content, but terrible audio quality, and I must say it takes away from the topic at hand. As I have stated, my intention with this podcast is to learn along the way.
This episode is the first on How I build this podcast, and starts with sound.
A couple of non affiliate links to the products I mentioned:
Enjoy!
File Info:
Date Recorded: June 7, 2017
Date Published: June 15, 2017
File Size: 37 MB
Length: 3:40
ADDITIONAL PHOTO CREDIT:

by Travis Estell
MUSIC CREDIT:  
Piano Loop 130 bpm  BY Alexander
- under
CC BY-SA 4.0
PHOTO CREDITS
:    Jorge Pereira 2010 - 2020 Follow me  and ask me questions on Twitter  
@jorper98
More
info on podcast can be found here