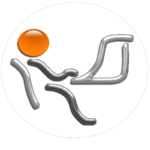 I have been using YouTube for a very long time – What an incredible resource it is! The impact of YouTube at every level worldwide is astonishing.
Link to Despacito by Luis Fonsi – Despacito ft. Daddy Yankee (Over 3.8 Billion views as of this posting)
there are so many choices! – A few recommendations you might enjoy:
Recent recommendations by others others out there:
Enjoy!
Info:
Date Recorded: September 25, 2017
Date Published: September 26, 2017
File Size: 15 MB (Mono)
Length: 3:00
MUSIC CREDIT:  Piano Loop 130 bpm  BY Alexander - under CC BY-SA 4.0 PHOTO CREDITS:    Jorge Pereira 2010 - 2020 Follow me  and ask me questions on Twitter  @jorper98 More info on podcast can be found here
Podcast list follows:
| Episode # | Episode Name | Published Date |
| --- | --- | --- |
| 2021-001 | I am Back! - (the last 12 months) | March 25, 2021 |
| --- | -------- | ---- |
| 037 | Remembering My Mom (Maru) | January 10, 2019 |
| 036 | Costa Rica Visit 2018 | November 9, 2018 |
| 035 | Crafting with my Mom | November 6, 2018 |
| 034 | Caught myself planning | November 1, 2018 |
| 033 | Travelers Talk | October 28, 2018 |
| 032 | Fall Day/Vacation Return | October 21, 2018 |
| 031 | Birthday Thoughts | Feb 16, 2018 |
| 030 | Stepping it Up! Now on YouTube | Feb 10, 2018 |
| 029 | Met My Parallel Self... | January 23, 2018 |
| 028 | Holiday Break Reflections | January 9, 2018 |
| 027 | Conference Season | December 19, 2017 |
| 026 | Travel Day, Flight Delays | December 12, 2017 |
| 025 | Computers with People Problems | December 5, 2017 |
| 024 | iPhone Upgrade | November 22, 2017 |
| 023 | Football not Futbol | November 14, 2017 |
| 022 | Mall of America | November 6, 2017 |
| 021 | Work Beyond Tomorrow | October 31, 2017 |
| 020 | Vacation Reflection | October 24, 2017 |
| 019 | Introvert / Extrovert | October 10, 2017 |
| 018 | Old Fashion Dentist | October 3, 2017 |
| 017 | YouTube and Despacito | September 26, 2017 |
| 016 | Waikiki Feeling | September 19, 2017 |
| 015 | Doodles and Code | September 12, 2017 |
| 014 | Starstruck Not! | September 5, 2017 |
| 013 | Houston Floods | August 29, 2017 |
| 012 | Solar Eclipse 2017 | August 22, 2017 |
| 011 | The Vacation After the Vacation | August 15, 2017 |
| 010 | Lost in Communication | August 7, 2017 |
| 009 | Santa Monica Homeless | August 1, 2017 |
| 008 | What is a Good Movie | July 25, 2017 |
| 007 | Yard Work Is Not for Me | July 18, 2017 |
| 006 | All About Feedback | July 11, 2017 |
| 005 | 10 Rules for non-Business Travel | July 4, 2017 |
| 004 | 30 years! | June 26, 2017 |
| 003 | Family Stories | June 20, 2017 |
| 002 | Testing Audio Quality | June 15, 2017 |
| 001 | Why I Started A Podcast | June 14, 2017 |