JORGEP025: Computers with People Problems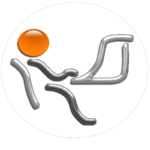 For years I have described myself as a technology consultant. It started to sound a bit dated and dull and, unless you were involved in high tech, not very interesting. So a while back I changed it it a bit. Depending on the audience. Listen to this episode to find out where I got my idea.
Link to the Wikipedia page: Horse Whisperer (if you have not seen it it is a great movie )
Cheers!
Info:
Date Recorded: December 5, 2017
Date Published: December 5, 2017
File Size: 14.5MB (Mono)
Length: 2:46
You can subscribe to the podcast via:
My cross-platform podcast client recommendation:

You can subscribe to the podcast via: