JORGEP026: Travel Day, Flight Delays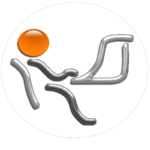 Yesterday, like most Mondays, was my commuting day. I usually head out the airport and then take a plane to wherever I am scheduled to be that week. As far as commuting days yesterday as bad as they get. In this episode my commute yesterday.
Useful links:
How long can a pilot fly?
Fact Sheet – Pilot Flight Time, Rest, and Fatigue
The regulations for this are in 14 CFR 121 Subpart R—FLIGHT TIME LIMITATIONS: FLAG OPERATIONS.
In short, flight time limits within a rolling 24 hour period depend on the number of crew members assigned to the flight:
One or two pilot crews – 8 hours max
Two pilots and one additional flight crewmember: 12 hours max
Three or more pilots and an additional flight crewmember: More than 12 hours, but "adequate sleeping quarters on the airplane" will be provided
Source:
Info:
Date Recorded: December 12, 2017
Date Published: December 12 2017
File Size: 16.3MB (Mono)
Length: 3:15
You can subscribe to the podcast via:
My cross-platform podcast client recommendation:

You can subscribe to the podcast via: