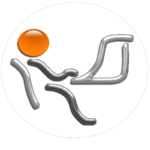 I was in Anchorage having dinner with a few colleagues and one of their spouses does what I imagined I would be doing if I was not doing what I am doing today. It was a very cool experience talking to, at least in my mind, my parallel-self! Thank you Mike!
It is interesting that this happened to me now, as a new TV series I was looking forward to watching is coming online! Counterpart on Starz Network I hope it is as good as it looks!
In the world of science of the 1950's, the so called "many worlds interpretation of quantum mechanics" was formulated. This theory states that as soon as there is a moment of choice in the universe, the universe splits. Both possibilities then coexist in parallel worlds.
https://www.disclosurenews.it/en/parallel-lives/
Date Recorded: January 23, 2018
Date Published: January 23, 2018
File Size: 7.3MB (Mono)
Length: 2:55
MUSIC CREDIT:  Piano Loop 130 bpm  BY Alexander – under CC BY-SA 4.0 PHOTO CREDITS:    Jorge Pereira 2010 – 2020 Follow me  and ask me questions on Twitter  @jorper98 More info on podcast can be found here
Podcast list follows:
| Episode # | Episode Name | Published Date |
| --- | --- | --- |
| 2021-001 | I am Back! – (the last 12 months) | March 25, 2021 |
| — | ——– | —- |
| 037 | Remembering My Mom (Maru) | January 10, 2019 |
| 036 | Costa Rica Visit 2018 | November 9, 2018 |
| 035 | Crafting with my Mom | November 6, 2018 |
| 034 | Caught myself planning | November 1, 2018 |
| 033 | Travelers Talk | October 28, 2018 |
| 032 | Fall Day/Vacation Return | October 21, 2018 |
| 031 | Birthday Thoughts | Feb 16, 2018 |
| 030 | Stepping it Up! Now on YouTube | Feb 10, 2018 |
| 029 | Met My Parallel Self… | January 23, 2018 |
| 028 | Holiday Break Reflections | January 9, 2018 |
| 027 | Conference Season | December 19, 2017 |
| 026 | Travel Day, Flight Delays | December 12, 2017 |
| 025 | Computers with People Problems | December 5, 2017 |
| 024 | iPhone Upgrade | November 22, 2017 |
| 023 | Football not Futbol | November 14, 2017 |
| 022 | Mall of America | November 6, 2017 |
| 021 | Work Beyond Tomorrow | October 31, 2017 |
| 020 | Vacation Reflection | October 24, 2017 |
| 019 | Introvert / Extrovert | October 10, 2017 |
| 018 | Old Fashion Dentist | October 3, 2017 |
| 017 | YouTube and Despacito | September 26, 2017 |
| 016 | Waikiki Feeling | September 19, 2017 |
| 015 | Doodles and Code | September 12, 2017 |
| 014 | Starstruck Not! | September 5, 2017 |
| 013 | Houston Floods | August 29, 2017 |
| 012 | Solar Eclipse 2017 | August 22, 2017 |
| 011 | The Vacation After the Vacation | August 15, 2017 |
| 010 | Lost in Communication | August 7, 2017 |
| 009 | Santa Monica Homeless | August 1, 2017 |
| 008 | What is a Good Movie | July 25, 2017 |
| 007 | Yard Work Is Not for Me | July 18, 2017 |
| 006 | All About Feedback | July 11, 2017 |
| 005 | 10 Rules for non-Business Travel | July 4, 2017 |
| 004 | 30 years! | June 26, 2017 |
| 003 | Family Stories | June 20, 2017 |
| 002 | Testing Audio Quality | June 15, 2017 |
| 001 | Why I Started A Podcast | June 14, 2017 |