JORGEP033: Travellers Talk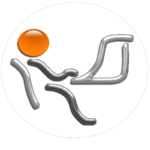 This week I was in the east-coast and a long the trip, I met a couple of very nice people sitting next to me on the plane. In this episode, I talked about my trip to Providence Rhode Island, millennial mentors, the Hummer brand, and several others.
YouTube video of this podcast can be found here.
Hope you enjoy!
Cheers!
Date Recorded: October 28, 2018
Date Published: October 28, 2018
File Size: 69.5MB (Mono)
Length: 12:14
You can subscribe to the podcast via:
My cross-platform podcast client recommendation:

You can subscribe to the podcast via: