JORGEP034: Caught Myself Planning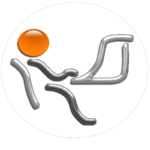 A quick recording made at an airport talking about airline status. if you are listening to this in the podcast, you will probably not hear a difference, but in YouTube, I started to add some mixed videos and graphics.
YouTube video of this podcast can be found here.
Hope you enjoy!
Cheers!
Date Recorded: October 31, 2018
Date Published: November 1, 2018
File Size: 4.5MB (Mono)
Length: 4:34
You can subscribe to the podcast via:
My cross-platform podcast client recommendation:

You can subscribe to the podcast via: