JORGEP038: I am back (the last 12 months)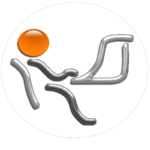 I am back. After over 2 years I am returning to vlogging.

So much to tell. So many stories not shared. Sorry about that!
In this episode I give you a brief update on the past year of my life, the pandemic year.
Crazy how the world changed in just one year!
2021001
The audio version can be found on iTunes or at my site: at: https://jorgep.com/blog/podcast/2021001
The original YouTube version can be fond: https://youtu.be/222h1RvRk2Y
You can subscribe to the podcast via:
My cross-platform podcast client recommendation:

You can subscribe to the podcast via: