The Road to the next Windows version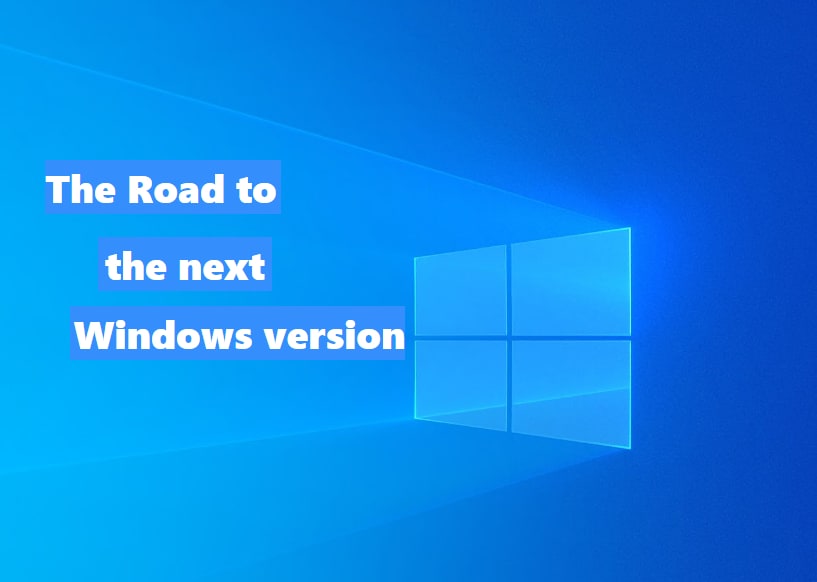 Its been an eventful couple of weeks for those of us following Windows 10 news.
[ Spoiler alert: None — Sorry nothing new here – just recapping in case you were wondering… ]
With the March 11, 2021 Patch cycle, Microsoft will not be releasing any more updates for its Windows 10 1909 version. In addition, version 1803 (enterprise, Education IoT Enterprise), version 1809 (Enterprise, Education, IoT Enterprise) and Server 1909 (Datacenter and Enterprise) have also been officially retired.
Buried at the end of a May 18 Microsoft blog post titled How to get the Windows 10 Update, Microsoft officially and quietly stated that Windows 10X will not be released as a separate variant, but instead will be incorporating all of the "learnings and features" into its current products
Following a year-long exploration and engaging in conversations with customers, we realized that the technology of Windows 10X could be useful in more ways and serve more customers than we originally imagined. We concluded that the 10X technology shouldn't just be confined to a subset of customers. )

https://blogs.windows.com/windowsexperience/2021/05/18/how-to-get-the-windows-10-may-2021-update/
During the May 25 keynote speech at Microsoft Build virtual conference, Microsoft CEO teased the audience with the statement: "one of the most significant updates of Windows of the past decade" was coming soon.
The following week, on June 1, Microsoft officially announced that it will unveil "the next generation of Windows" on June 24 and posted links to the event on that day. Both Microsoft CEO Satya Nadella and chief product officer Panos Panay will be presenting at the Windows event. Microsoft's Windows event will start at 11AM ET / 8AM PT on June 24th.
On June 7 Microsoft announces the renaming of Windows Virtual Desktop to Azure Virtual Desktop
Update 6/14/2021: Microsoft updated its Microsoft Support Update page to indicate that it will end support for current Windows 10 OS on October 14th 2025. Source
I think it is fair to say that this is very – VERY – different than any other Windows OS launch than in the past. Microsoft has kept a very tight lip on what the announcements contain, and details (or leaks) have not surfaced yet.
Some details have come up on what to expect on this blog by Mary Joe Foley
We wait for the Windows event on June 24 (11a ET / 8am PT) to find more details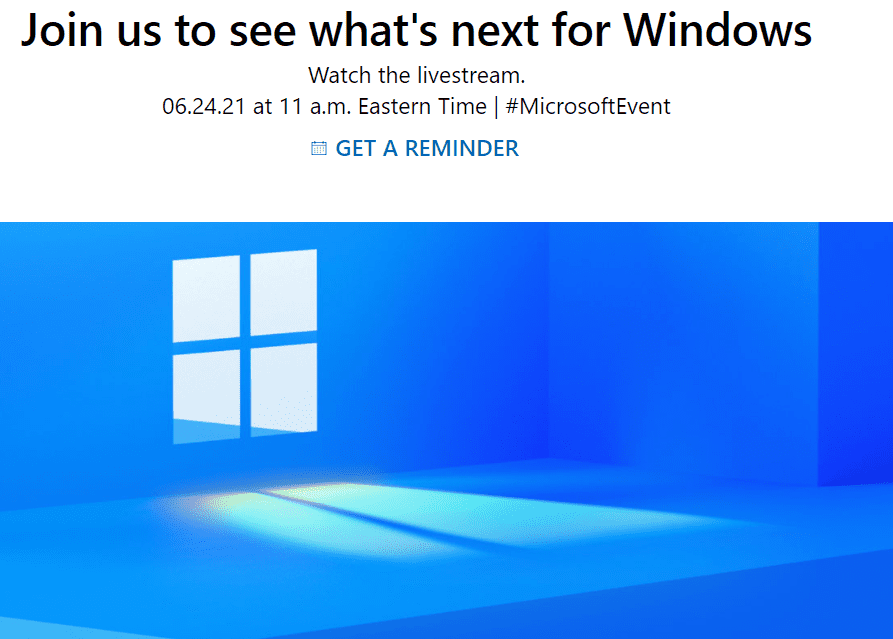 Update 6/14/2021: Check out Michael Niehaus blog post: Will there be a Windows 11?