2019 Gartner Magic Quadrant: UEM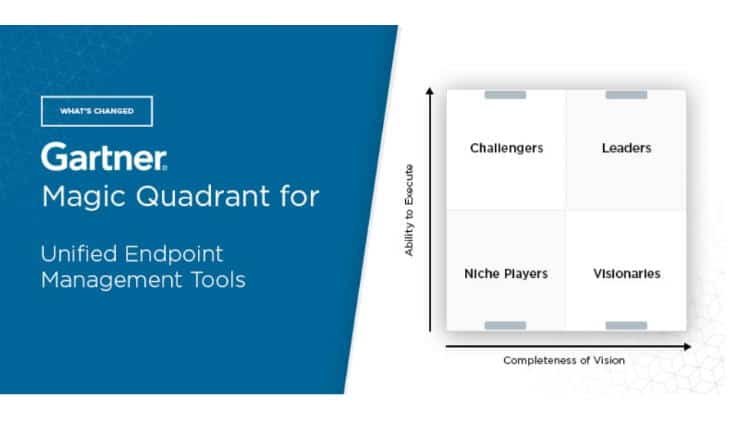 The 2019 Gartner Magic Quadrant for Unified Endpoint Management has been published. Leaders listed included VMware, Microsoft, IBM, BlackBerry, Citrix and MobileIron.
According to the report, unified endpoint management tool is defined as a "set of offerings that comprise mobile device management (MDM) and modern management of traditional endpoints (PCs and Mac)." including the integration with client management tool (CMT).
The result follows: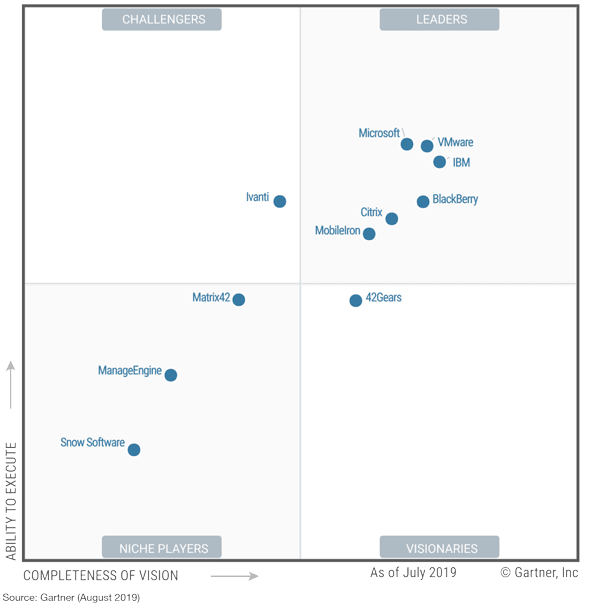 To be honest – I have no idea why BlackBerry and IBM are there. It just does not make much sense to me, as I do not see many of those UEM platforms used among enterprise customers I support.
You can get the full report at the links to some of the press releases from the different vendors announcing their triumph follow: