Recently I sold one of my old domains (see blog post here). A couple of days later, I realized that I also had the corresponding twitter handle as well, so I offered to transfer ( not a sale, just a transfer ). The buyer wanted it and he was stoked about it…
Sidenote: Not a lot of people know or understand that Twitter handles can not be sold as it is against user agreement rules.
It is not allowed under the guidelines posted on the website. It has been clearly stated that it is illegal for Twitter users to sell their accounts to businesses that may want to simply purchase an account that has a lot of followers on it. Twitter has clearly stated that "attempts to sell Twitter account" or "extort other forms of payment" with Twitter accounts will automatically result in an account suspension.

Source: Lifewire: Is It Legal to Sell a Twitter Account?
I am not sure why, but I was very surprised to find it that there is no easy way to "reset" a twitter account for a fresh start… You can only de-activate the account but it will not be release back to "open" for a few months. After a few minutes on Google I found a lot of articles that described the process to clear only portions of it, but did not find one that included all the parts.
BTW: After some thought, I understand why Twitter does not want to provide this kind of functionality (simple to implement) but kind of goes against the idea of the platform (historical record) and could produce tons of unwanted accounts) — I get it, but I happen to need a "reset functionality", and I think it is a valid use case.
Below are the steps I followed to clear up a Twitter Account, so I can transfer it to another "owner" in the hope that it helps someone else along the way.
Steps to clearing up a Twitter account
List of steps to follow are:
Backup of your Twitter data
Clear the Branding
Clear your Profile Information
Clear your device
Clear App Permissions
Remove Lists
ClearMoments
Clear Tweets
Clear Liked / Favorites
Clear your Following
Clear your Followers (Can not do)
Change your password
Send new login information to the new owner
I will explain each one of the steps next in more detail:
It all starts by you login into the Twitter Account you want to clear
Request for a backup of your Twitter data
Go to Settings and Profile, Your Twitter Data, scroll to the bottom "Download your Twitter data" and request data. The link to the ZIP file with the data will be sent to the email associated with the account. This may take a few minutes depending on how much data you have.
Clear the Branding
Go into Profile., Edit Profile
Remove Twitter Header
Remove Profile Photo
Remove Bio
Remove Location (optional)
Change the Date of your BIRTH to something different that your personal info (optional)
Clear your Profile Information / Device / App Permissions
Go to Settings and Privacy
Under Mobile, Remove phone number associated with the account
Under Muted accounts: Unmute all accounts
Under Muted Words: Unmute all words
Under Blocked accounts: Remove all blocked accounts
Under Apps and Devices
Disconnect from other Social Media Accounts
Apps Connected: Revoke Access to all apps.
Under Recently used devices to access Twitter, Log out of all Devices (except current)
Remove Lists
You can not remove your account from lists that you have been added as a "Member of" as other people have added your account to those lists they have created.
Good News: You can delete your own Public and Private Lists
Go to Lists, Click on the List, Hit DELETE
So far pretty straight forward right? Next will be a bit more complicated.
Clearing Your DATA
Quantity matters! For each of the items below, you have to decide if you want to do it manually one-by-one or you want to find an automated way of doing it. My recommendation: If you have more than 150 items, and if you understand scripting, go the automated way.
Also please note: Generally speaking, because of Twitter limitations, some methods listed below can only delete tweets within your most recent 3,200 tweets.
Deleting data in bulk (many) from your account you are basically down to 3 choices:
Manually delete each – Not my favorite, but if you have a handful of entries, might be easier / faster just to do it manually.
Use a Service
There are several ones to choose from. Most of them offer a free entry point and then you have to update to a paid tier to delete more or access other features. How they work, is you grant the application access to your account via the Twitter App app, and then they can perform the task.
Use a Script – If you do not want to pay for or grant another company access to the account (even if it is temporary) AND you you are comfortable with scripting — my route! —
So lets continue with each element:
Clear Moments
No easy way, probably you do not have more than 150 so do it manually:
Go to the profile page
Click on Moments
Hit V and then click on Delete and confirm.
Clear Tweets
Using a Service:
Using a Script: I suggest the following:
Open Google Chrome
Go to https://twitter.com and ensure you are logged in
On the left of the page, click on 'Tweets'
Scroll down to see more tweets (or the end of your stream)

Note – you may need to refresh the page and run the script again, several times, to completely clear your list.

Press F12 on your keyboard – this opens the browsers debug console
Open the 'Console' tab
Copy the script (similar to below) into your clipboard

Click on the bottom of the debug console, next to the blue arrow
Paste the script
Press enter the run the script
There are many blog posts with the script slightly different variations, but a couple follow: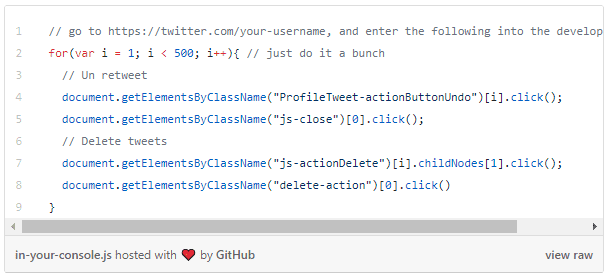 Clear your Likes(Favorites)
Use a script from Chrome Console – Sample below

Clear Following
You got it: same concept — Use a script inside the Chrome Developer console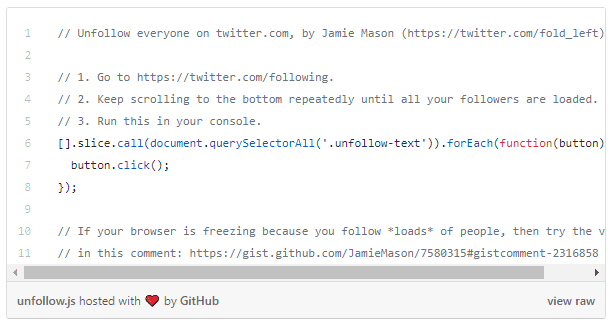 Clear Direct Messages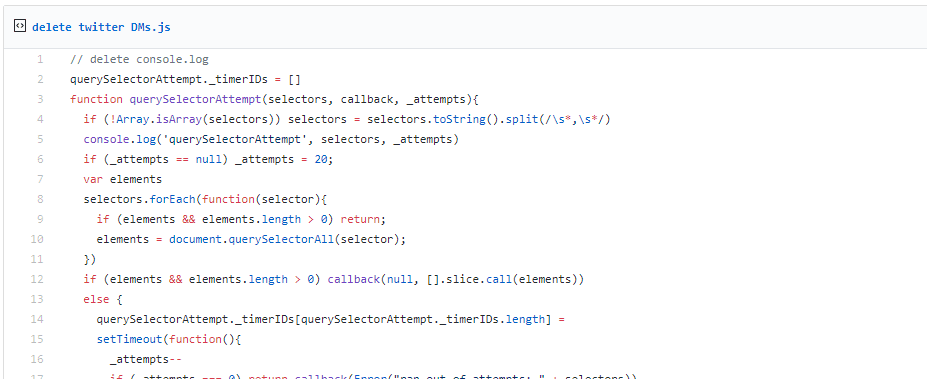 Clear Followers
Sorry no can do! — The are people that have added this account to their following list. This will have to go to the new owner. You have an instant audience!
So you are finished with clearing up as much as you can. Your Twitter account is as close to "reset as you are gonna get" Next you need to sent to the new owner.
Change your Password
Go to Profile / Settings, Setting and Privacy, Password, and follow the screen prompts to Change Your password
Send email to New Owner
The FINAL STEP: Sending an email to the new owner, with the account's new credential asking him/her to login and change BOTH the email account and Password as soon as possible
Hope this helps!
Let me know if you have any comments, tips or suggestions on Twitter (jorper98)