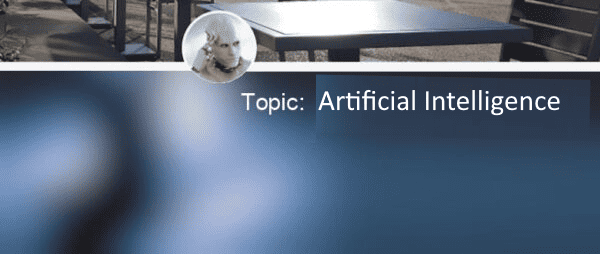 Found it interesting? Want to receive updates?
Disclaimer: There is absolutely no way anyone can keep up with the new daily releases (and closures) of AI tools and experiments – This is a list as of a certain point in time, and plan to update from time to time. It is by no means complete or fully accurate. It is placed here to give the reader an idea of what is out there. — Simply Amazing!
If you are looking for Language Models, as of this moment in time, Hugging Face is the most popular open-source library for natural language processing (NLP) and LLMs that provides access to many state-of-the-art models. It lists over 356,000 models in its library. Amazing!
A few weeks back I wrote about how ChatGPT has reignited AI . ChatGPT is one of many thousands of applications using AI to improve productivity. The emergence of this new breed of "generative" AI tools category is unreal — It is absolutely amazing to see the creativity and how are these tools being used.
Although some of the tools use the same underlaying foundational models, others go well beyond "the standards" and try new things. It is a great time for experimentation and it a hot topic for the folks involve ( developers and early investors) in it. While many projects will succeed, others will morph, be acquired or just disappear. Regardless of the outcome, what a fun great time to all of us that like change. Everyone is learning a lot a long the way!
As I mentioned, there are hundreds ( if not thousands) of AI tools in the market today. Many coming online daily and many more about to launch. Each one is amazing on its own right, but the ability to connect two or more in a workflow is mind blowing and a subject of a future blog post… In the meantime…
A big shout out to Zain Kahn for maintaining a list of AI tools. Below is only the first 20 on his The Ultimate 100 AI Tools To Boost Your Productivity (linkedin.com) post — Subscribe to his Superhuman newsletter – it is amazing how "in-the-know" he is. Good content!
| | | | |
| --- | --- | --- | --- |
| Chat GPT | ChatGPT is a Chatbot that takes instructions from you and provides a detailed response. | https://chat.openai.com/ | Marketing, Research |
| DALL-E | DALL·E 2 creates realistic images and art from a text description. | https://openai.com/dall-e-2/ | GPT, Marketing |
| Looka | Use Looka's AI-powered platform to design a logo and build a brand you love. | https://looka.com/ | Design |
| Eightify | Eightify summarises youtube videos. All you do is provide a link. | https://eightify.app/ | Research |
| Copy AI | Generate copywriting material for your sales and marketing needs. | https://www.copy.ai/ | Marketing |
| Decktopus AI | Create compelling presentations in a flash. | https://www.decktopus.com/ | Admin, Design |
| Slides AI | Let the AI write the outline and presentation content for you. With Slides AI, you can easily create professional, engaging slides from any text in no time. | https://www.slidesai.io/ | Admin |
| AskNow | Ask popular people anything and the AI will generate a response in their style. | https://www.asknow.ai/ | GPT |
| Wordtune | Wordtune rewords your thoughts but in clear, compelling and authentic writing. | https://www.wordtune.com/ | Marketing |
| Supercreator AI | Create short form videos 10x faster using artificial intelligence | https://www.supercreator.ai/ | Design |
| Resume Worded | Improve your resume and LinkedIn profile with tailored feedback from AI. Designed by top recruiters. | https://resumeworded.com/ | Career |
| WriteSonic | Like Chat GPT but with access to the latest data from Google (and not just up till 2021 like Chat GPT). | https://writesonic.com/chat | Research |
| Stockimg.AI | Design the best stock images with a prompt in seconds. | https://stockimg.ai/ | Marketing |
| Ellie | An email writing assistant that learns from your writing style and crafts replies as if they were written by you | https://tryellie.com/ | Communication |
| Igniter AI | Igniter helps you find the right AI tools and resources to get the job done faster. | https://www.igniter.ai/ | Research |
| Galileo AI | Create delightful designs and UIs 10x faster with simple text descriptions. | https://www.usegalileo.ai/ | Design |
| AskHuberman AI | Ask health related questions from an AI that was trained on episodes of Huberman Lab, the most popular health and fitness podcast in the world. | https://huberman.rile.yt/ | Health |
| Vana Portrait | Vana is a generative art studio that can create self-portraits of you in infinite styles. | https://portrait.vana.com/ | Design |
| Uizard | Design stunning web apps, wireframes and prototypes in minutes. | https://uizard.io/ | Design |
| Topaz Photo AI | Maximize your image quality. | https://www.topazlabs.com/topaz-photo-ai | Design |
A similar list to the one above is pubklused by Insidr.ai can be found at: 200+ Best AI Tools – Complete AI Tools Directory (2023) (insidr.ai)
Additional resources:
remember all of these articles are current ones as of this blog post date, but basically obsolete in the future ( will try to add more as come across them… )