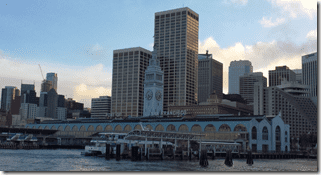 I have been flying to San Francisco, CA for work for many years now, and it is one of those cities in which I always learn something new.  The last couple of times have been no different.
One of my favorite cities!  SFO
Side note:   There is an old guideline in advertising/marketing, that I read years ago, which said, you will not likely buy a product unless you hear positive things (including recommendations) at least nine times)    —  Well, in this particular case,  this is me!
I have heard about Lyft a number of times in  the startup news, CNBC, Podcasts and other places,  but the "9th" time (and big thanks )go to a friend of mine (Sean) for providing the final recommendation that made me go ahead and actually try the service..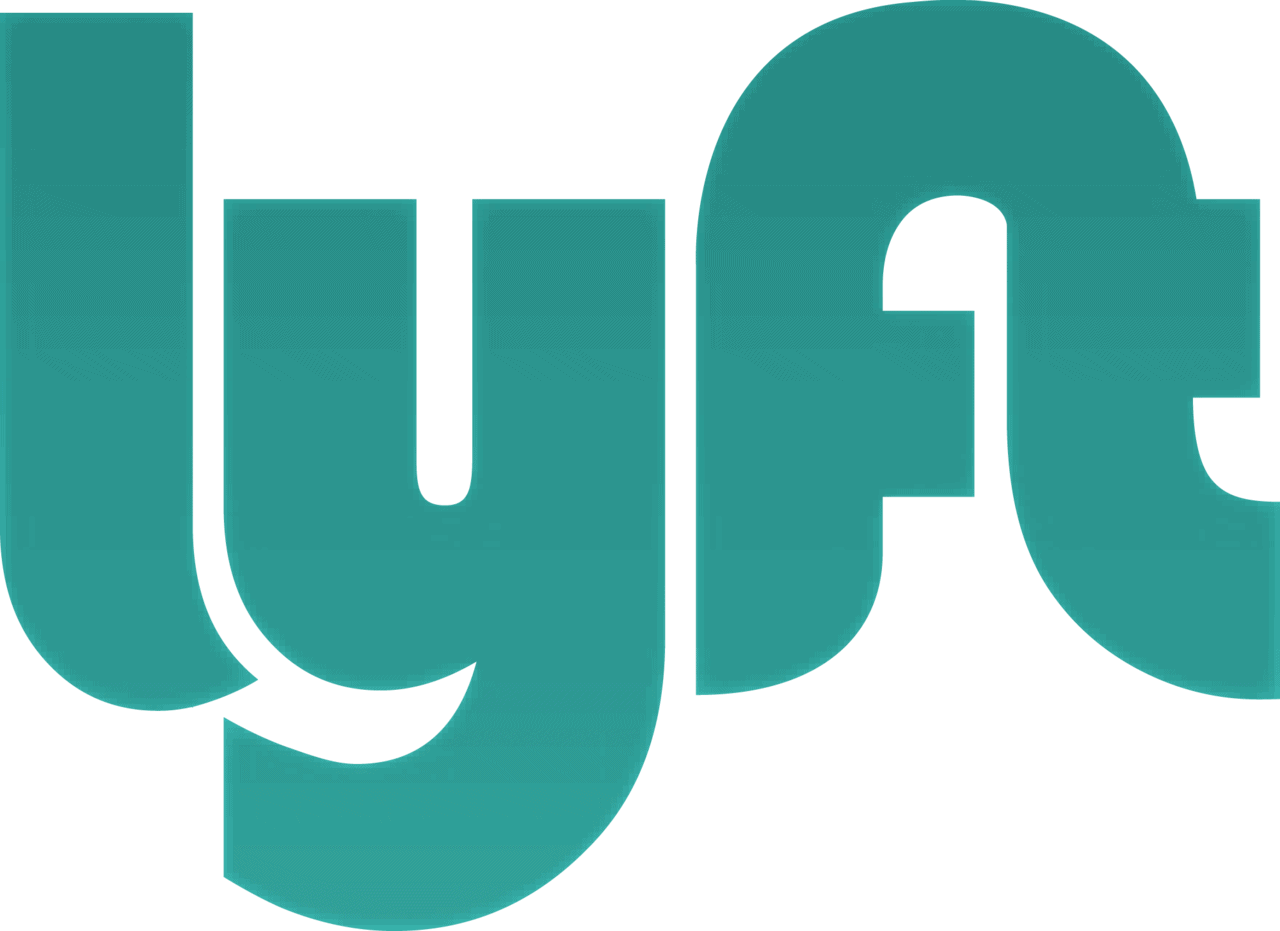 I was finished with my business lunch, and was heading to my hotel across town…  Choices include: Taxi, Bart, walk…   I was too far to walk, but too close for Bart  (and going underground.  I though of taking a Taxi, but the previous night, the Taxi driver game me a bit of a hassle for using a credit card for a $9 tab…   Then, I remember Sean's experience with Lyft…     I looked for the app in my Android phone, install the application, enter my info – including credit card.. Within 2 minutes, it showed me the 4 drivers that were near me… I hit the "Request a Lyft" thinking that it will prompt for for something, but instead it showed a picture of a driver (Mekonen)  has accepted, and is 2 minutes away.   YIKES (I said) I have to pay and get outside..   exactly 2 minutes after there was a text in my phone: :
Your Lyft driver, Mekonen, is here! (He is in a gray Toyota Yaris.)
Just finished paying and a call comes in from Mekonen, explaining where he is parked… Told him I was settling my bill, and I will be right outside… 8  minutes later  (slow waiter) I was in his car heading to my hotel across town.
I explained to him that it was my first time, and asked him a number of question (of course!)…  17 minutes later we arrived to my hotel… Very nice guy!!     He told me everything will be taking care of, not to worry about payment, and we fist bump.     He drove off..   1 minute later I checked my app and there was a screen in which it asked me to approve the charges ($14.00)  and to rate   (1-5 stars) the driver.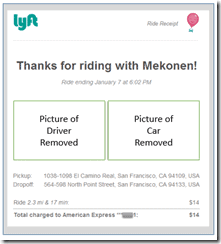 I have used the service 8 – 10  more time during my last couple of visits … Every single time the same experience:
Wait no more than 3-4 minutes     (in fact they have had to wait for me!)
Very friendly local people that I have enjoyed talking to..
Personal / friendly  and sincere experience.
Nice people and clean cars
No money negotiations or payment unpleasantries
I have to say, I AM HOOKED!  I am truly WOWED by the service Lyft,  how it works.  The service is not only convenient but also totally lives up to is brand experience:
Your friend with a car
On the other side of things, as a PLUS:   I save my company and my customer dollars  because I am not renting a car ($200+ per week)  and city- parking is $30 -50 bucks per night!
I hope that as Lyft scales and covers more cities, they are able to keep the quality and culture…