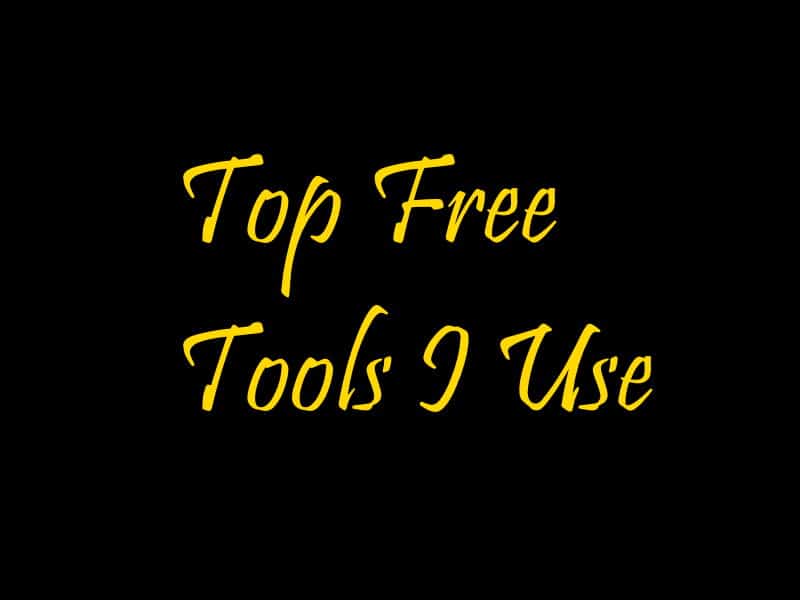 I am always on the lookout for good tools I can use on my daily tasks. It is a bonus when they are free. I am thankful for those that work on these and offer them to the world via open source, donation based or truly free. I have donated for the ones I use the most, but not all.
I am a Windows user so I have used these on my PC but a lot of them are available cross-platforms.
These are the ones that I have used for years in no particular order….
| | |
| --- | --- |
| FastStone Capture | A powerful, lightweight, yet full-featured screen capture tool and screen video recorder. |
| Notepad++ | Notepad++ is a free source code editor and Notepad replacement |
| FastStone Photo Resizer | An image converter and renaming tool that intends to enable users to convert, rename, resize, crop, rotate, change color depth, add text and watermarks to images in a quick and easy batch mode. |
| Audacity | Easy-to-use, multi-track audio editor and recorder for Windows, macOS, GNU/Linux and other operating systems. |
| OBS Studio | Open Broadcaster Software is free and open source software for video recording and live streaming. |
| OpenShot Video Editor | Easy to use, quick to learn, and surprisingly powerful cross-platform video editor. |
| FreeFileSync | Open source folder comparison and synchronization software |
| Paint.Net | Open source image and photo editing software for PCs that run Windows. |
| Gimp | Cross-platform image editor |
| Oracle's VM VirtualBox | A powerful open source x86 and AMD64/Intel64 virtualization product |
| WinMerge | An open source differencing and merging tool for Windows. |
| FileZilla Client | Open source software for FTP, FTP over TLS (FTPS) and SFTP. |
| Advanced Renamer | Batch file renamer program for renaming multiple files and folders at once. endless options! |
| Levelator | Software that adjusts the audio levels within your audio file for variations It's not a compressor, normalizer or limiter although it contains all three. Note: Although an old software that has not been supported since 2012 – Still very useful and it works, and have not found anything as easy to use that comes close! |
| HandBrake | Open source video transcoder. A tool for converting video from nearly any format to a selection of modern, widely supported codecs. |
| InnoSetup Compiler | A free installer for Windows programs |
Hope this helps someone!
What free / open source tools do you use for your daily activities?