What to do with PCs that are Not Windows 11 compatible?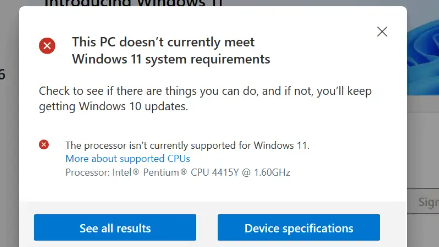 Part of a series: Windows 10 end-of-life
The race has started…. Many small and large organization have began the process of updating their PC fleet to Windows 11, but the minimum requirements of it leave behind a lot of PC hardware. Over the next couple of years (Windows 10 end of life is October 14, 2025) will force millions of computers (both at home and at work) to be "retired" — I myself have 3 computes here at home that use Windows 10 and will not be able to upgrade to Windows 11.
So the question becomes:
What to do with these devices?
You cannot give those to a friend, family member or even donate them to a charity, but they will face the same issue you do — Windows 10 is no longer a supported operating system.
The hardware you have on those devices may be very good (maybe you have a 32G RAM, i5 3340 Processor, Good GPU and large hard drive, so what options do you have to continue to use the HARDWARE?
Side note: Continuing to use Windows 10 after October 2025 may still be a valid scenario for some, but it is a risky one, as no more security updates will be made beyond that date. Side note: , I wrote this article: Staying with Windows 10 past October 2025
So what do we do this these machines?
No matter what, Windows 10 has to go. So a few options to are:
Although unsupported, and very much discouraged, you can also upgrade to Windows 11, bypassing the system requirements check in the process.
Switch the Operating system a Linux-based distribution (there are MANY)
If you are technical enough you may want to convert that device into a Virtual Machine Server with a hypervisor with PROXMOX, VMWare, Microsoft Hyper-V Server, Citrix, and many others. I myself love PROXMOX

The funny thing about hypervisors is that you can place one or more virtual Windows 11 in them and still run Windows 11 on it.
Any others you can think of? Leaving a comment below !
Resources:
What happens to all the Windows 10 devices that are incompatible with Windows 11 in 2025? – gHacks Tech News