31Posts: Twitter Channel Setup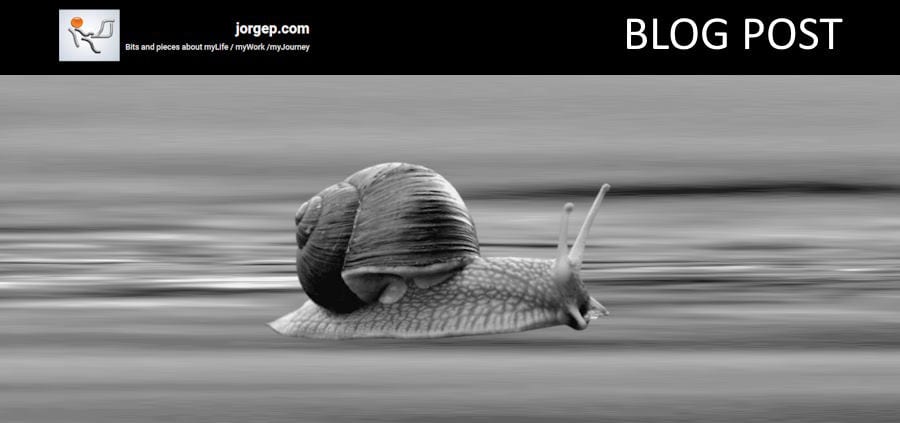 This page/post is placed here as an archive of 31posts.com project.

Connect to Twitter: Twitter Channel Set-up
If you're not currently logged in to Twitter, log-in to the account you want associated with this site
Your application name cannot include the word "Twitter."
Your Application Description can be anything.
The WebSite and Callback URL should be http://yoursitename.31posts.com
Agree to the Twitter Developer Agreement and continue.
2. Switch to the "Permissions" tab in Twitter apps
Make sure your the application Type is set to "Read and Write"   –  If not change it and
Update the application settings
3. If not already done, in a New Window, login to your 31Posts instance as an administrator.
Go to Admin Tools, select Channel Table Maintenance
Select Add a new channel, and for each field  enter information as follows:

| | |
| --- | --- |
| ID | Auto field. no need to enter anything |
| Name | Enter a short descriptive name for the channel:  ie:  Twitter( @twittername )  or @twittername |
| Description: | Enter a longer description of the channel |
| Channel API | Select Twitter |
| Channel View Link | URL for twitter.  ie:  https://twitter.com/twittername |
| Active | Yes |
| Comments | Open Optional data field |
3. In the Twitter Window,   Switch to the Keys and Access Tokens tab
From the "Applications Settings Section":

Regenerate your consumer key and secret
Copy your API key    to the Consumerkey  field in 31Posts
Copy your API secret to the Secretkey  field in 31Posts

From the "Your Access Token" section:

Create your access token.
Copy your Access token  to the Access token  field in 31Posts
Copy your Access token secret to the Access token secret field in 31Posts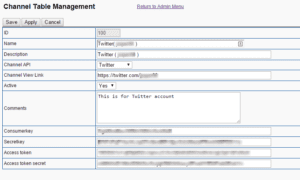 Also please refer to: How to get Twitter API Keys
For more info, please look at Getting Started with 31posts