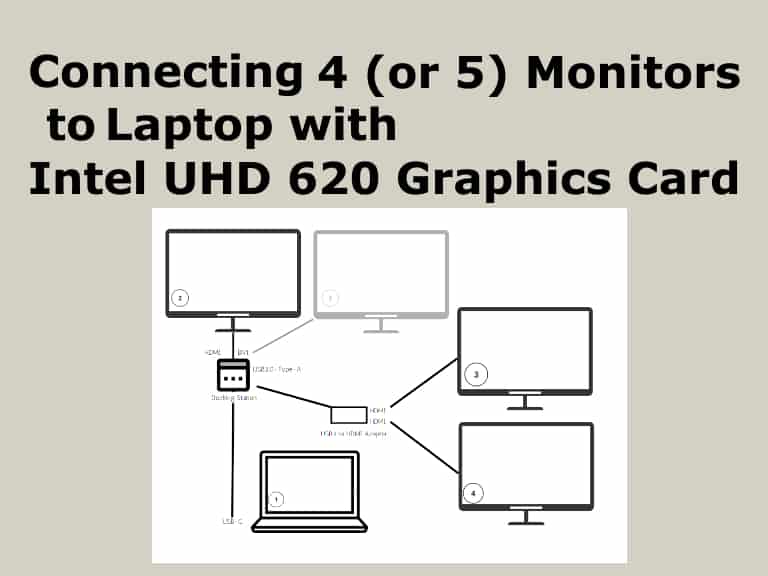 I have the need to attach 4 monitors to my Dell Latitude 7400 2-in-1 laptop and I came across a bit of a challenge which I did not know about… Recording this to help others in case they come across this issue.
Not all laptops are alike, but like many laptops out there, like the Dell Latitude 7400 2-in-1 i5-8365U, have an Intel UHD Graphics 620 card. As it turns out this card does can only support 3 monitors at the same time. You can have more, but you have to pick which three to use.
My need
In my case I use the this laptop, with the internal screen plus two external monitors, but I wanted to add one more. ( The why will be on a separate post / video soon )
So what to do?
After a bit of investigation I found several companies offering USB 3.0 to HDMI adapters which have a graphics card in it and therefore able to circumvent the laptop's Intel UHD graphics card limitation.
There are many out there and the one I decided to go with was the USB-C or USB 3.0 to Dual HDMI Adapter by Plugable because they are based in my old town of Redmond, WA and they had great reviews across the board. They had a single HDMI port but they had a very reasonably priced at $59.00 for the dual adapter which meant I could connect to 5 monitors. — ( I am *really* glad I got the dual port – more soon…. )
They also have several options including 4K adapters but I am not into 4K at this time….
So far so good — Accomplished what I wanted to accomplished and it is working well.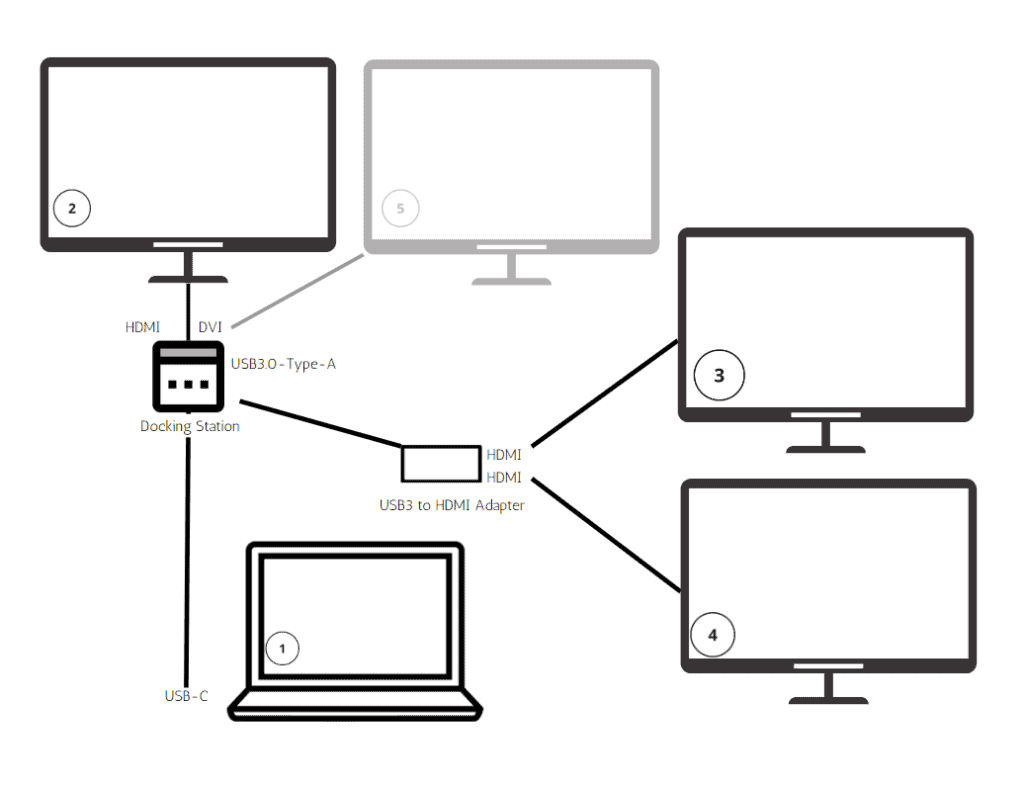 With the same concept, you can connect many more monitors if you want. Good luck!