Last week I did a quick lunch and learn to my team at work about how to do better virtual presentations that capture the attention of the audience. In a world of endless Zoom and Teams meetings, we owe it to ourselves and our customers to have better more engaging presentations.
Lets face it, during this past year of remote work and pandemic induced lock-downs, we've had to learn new skills and we have become our own producers. This is especially true with all of the teachers out there (hat tip and love to all!)
Although to many of you this is not new (my son comes to mind as well as all of the the streamers out there), to many of us these are new concepts, tools and skills we have had to quickly learn along the way. Thank you for being trailblazers.
The tools are out there, some of them like the amazing Open Broadcaster Software (OBS) are free open source tools and others like NDI (Network Device Interface) are royalty free with some paid apps, the marketplace is full of options that make cost of entry zero or near zero.
I will be writing more about this shortly, but wanted to get this overview (starting) video here… Enjoy!
Comments thoughts ideas, leave them on YouTube video comments or Tweet me! https://youtu.be/W2GGRPxmJ5Q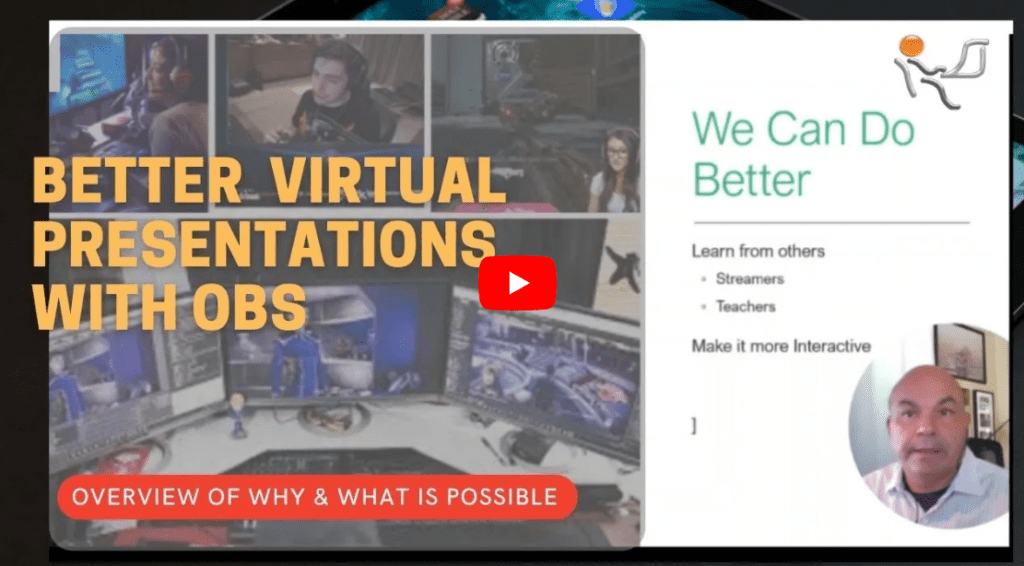 Related Posts: