I have been doing whiteboard sessions with customers for many years. With all of us working from home (remote work) for a year, one of the things I've missed the most is doing whiteboards at customer sites.. It is a hard experience to replicate virtually.
A couple of years back I saw how impressive the use of lightboards can be in virtual meetings. A couple of weeks back I saw one of my co-workers using a lightboard again, and made me think of trying a completely virtual one.
Finally took sometime early this week (late at night) to try things out and figure it our. Excited that I learned how to do it. It has worked really nice with customers (at work) and figured I would share how to do it on my personal YouTube channel.
I finally got the time to create it and do it — here is the video. (sorry about the audio issues – will improve on the next one!)
I know it needs some polishing but it is a start… Hopefully it conveys the basic for you to try!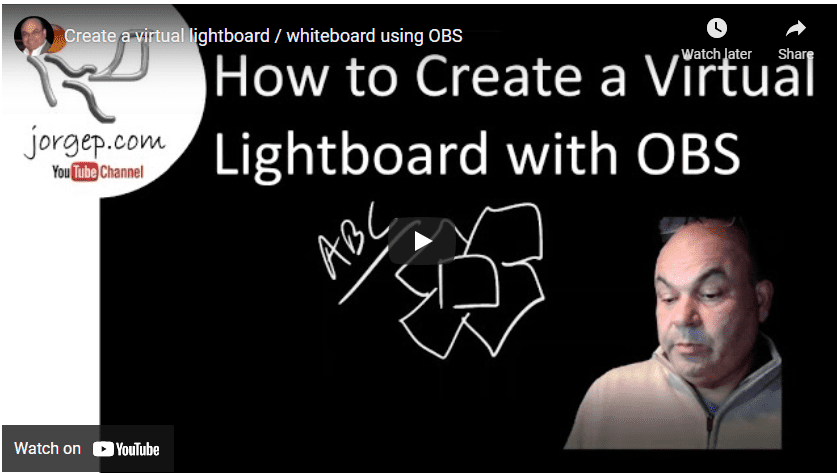 The tools I use: (some links are affiliate links)
Additional resources:
Leave your thoughts, comments, ideas on YouTube video comments section — They are welcomed!
(Side note: I have not posted anything to my jorgep.com YouTube channel in over 2 years which is shameful! )