Thin is in again – but with a twist…
You don't have to be thin, just clean ….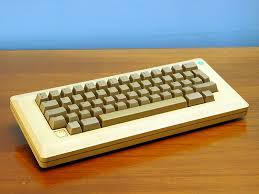 For a bit over 3 years now, I've been working on implementing application virtualization and streaming technology within the enterprise… In recent months I've noticed more emphasis on this technology that ever before… Products include SoftGrid, AppStream, ThinkInstall, SVS, Tarpon are amongst the most mentioned… Microsoft purchase of Softricity (SoftGrid) in June 2006, Symantec purchasing Altaris in January 2007 and the Citrix release of Tarpon are all making it to the news on a weekly (almost daily bases…) … Randal Kennedy wrote an excellent overview article that appear recently in IT World Canada called Virtualization making a real impact on client computing, which prompted me to write this piece.
The way in which we manage desktops moving forward, is changing considerably. I explored this in A New Vision for Desktop Management-Part 1 white paper … For the benefits of application virtualization within the enterprise you can read A New Vision for Desktop Management-Part 2 white paper. Also you can see a free on-demand webcast by Kennedy Consulting explains them well… It is a transformative technology, which has been utilized to reshape the business of IT by delivering software just in time/ on-demand / anywhere to users (Software as a Service (SaaS) capabilities .
Today, it is possible to achieve most (if not all) of the benefits of thin client computing, without having the high-cost and challenges of managing and maintaining expensive backend infrastructures but instead having rich-client (also called Fat clients) PCs with a baseline image which remains cristine over its lifetime, where applications are delivered to the devices without affecting its configuration.