Guest Post by Ed Berush
Ed Berusch serves as a consultant and trusted advisor to CIO's and CTO's with the goal of Simplifying their IT environment. Through my work you can Get IT Faster, Run IT Better, and Grow IT Smarter.
---
Disclaimer: I work for Dell Technology Services. It is my passion to help guide organizations through the current technology transition we call the Digital Transformation specifically as it relates to Workforce Transformation. Visit Dell Technologies site for more information. Opinions are my own and not the views of my employer.
---
Today I write about the uptick of recent cybersecurity incidents reported in the news as of late. The list is long and it has affected business of all sizes and in all industries. The sophistication of the attacks, and vulnerabilities they uncovered are only one side of the coin. Many of them are now truly affecting many lives, and livelihoods.
And the situation is now criminal entities are much more organized, and have developed a business model, they can replicate and sell to whoever needs it.
DarkSide first came into light in August 2020 and was initially conducting its own ransomware attacks. By November, the group and 14 other such criminal gangs were responsible for more than 1,200 ransomware attacks, according to Intel471, which tracked 25 different RaaS groups throughout 2020.

Ransomware is booming as a business model: "It's like eBay" – CBS News
The world is getting hacked, no one is immune.
Cybersecurity should be at the center of every IT conversation out there.
A few facts first:
According to Hosting Tribunal website report, there is a hack every 39 seconds ( Many go unreported )
It's not just the big guys getting hit. K-12, local governments, small businesses and commercial customers
The call from help can come from anywhere – A friend, a peer, a friend-of-a -friend, Director, CFO , CEO.
Unfortunately, ransomware business has become a lucrative criminal business model ( read here )
Last week, the US Government, called for the federal government and private sector to partner to confront "persistent and increasingly sophisticated malicious cyber campaigns" that threaten U.S. security (Article | press release ).
A Sample List
A sample of the 22 reported breaches in May 2021 is listed below. — Yes in one month, not all year. Here is a partial list of the most notable ransomware attacks:
My company Dell Technologies has multiple types of products and services to help our customers mitigate, reduce risk and more importantly recover from a breach.
Check out Dell Technologies Security Transformation for more information.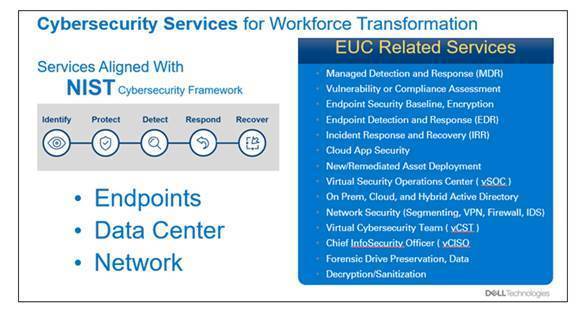 Additional Resources: