Free Email List Service for Smaller Lists Oct 2023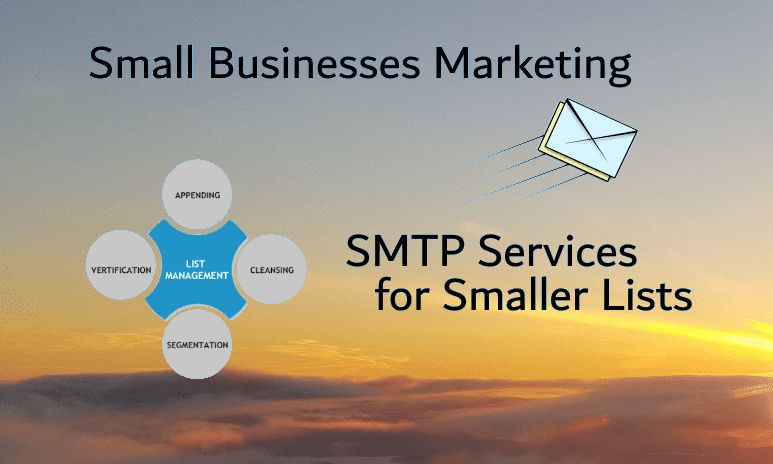 Many smaller non-profits, clubs, interest groups and business have email lists ranging in the 300 – 2,000 subscribers that they send communications and newsletters to. It is becoming increasingly difficult to do as most hosting providers now days limit the number of emails per day accounts can send to less than 250 emails. Further many of the contact lists, newsletter marketing platforms and email service providers free tiers have changed in the last couple of years.
For my customers, I've had to readjust a bit in the last couple of years (blog post back in 2020 SMTP Services for Smaller Lists) and here is the summary for 2023 !
The Basics (What to look for)
There are three things you need to look for in any service:
Number of email addresses (sometimes called contacts)
Number of emails per month
DAILY Email Limits
The first two are well publicized on all sites, but the last one is where they get you! (Note that some services call this daily API limits)
Let's say you have a list of 500 people that you sent an email 3 times per month. Not only you need a service that supports sending at least 1500 emails per month. but also, it needs to have a daily limit of at least 500 emails otherwise you need to split your list into whatever emails per day the service allows (most free tiers are between 100 – 300 per day – which is where they get you!). This can be problematic in some cases, as email communications can have time sensitive materials.
Pay as you go plans are fairly new standard option now days. You can purchase blocks of credits that will give you the ability to send more than plan you signed up for provides. Although it may be a bit more costly than monthly plans, most services say credits do not expire, so they are a great option to consider!
Available Options
An SMTP relay is a mail server is directed to hand off your message to another mail server that can get your message closer to its intended recipient. An SMTP relay service is simply an SMTP relay that is run "in the cloud" rather than your own data center.
The challenge is that there are many vendors and service provides that cater to large email volume – and therefore high monthly fees – but few that help use cases with smaller lists
Vendor
Free Tier Limits
Pay As You Go
Amazon SES

1,000/month outside Amazon Cloud
62,000/month from with Amazon


AWeber


500 subscribers
3000/month
100 /day



Beehiiv
Up to 2,500 subscribers
Unlimited sends


Brevo



Unlimited Contacts / 300 emails/day




5,000/$32
20,000/$95
No Daily Limt
No Expiration
ConstantContact
No Free tier after 60 day trial.
ConvertKit

1,000 subscribers
unlimited


GetResponse

Marketing Platform
No free tier after a 30-day trial


JetSend 
100/ day up to 3,000/month
Klaviyo
500 monthly /
No Pay as You Go

mailchimp


Up to 2,000 contacts
1 audience included

SMS Credits:
$20.00 / 1,000
SMS credits expire at the end of each billing cycle and don't rollover month to month
MailerLite

3,000 emails
No Daily Limit
$1.00/1000 emails

MailerSend

3,000 emails / no daily limit!!

Extra usage:
$1.00/1000 emails
mailgun

Trial: 5,000/month for 1 months
Pay as you go after
$1.00 / 1,000 email

Moosend


1,000 Subscribers /
Unlimited Emails
No SMTP
$ 350 / 350,000 email


Pabbly
100 Subscribers
UNlimited Emails/month
Daily limit: ??
No Pay as you Go


Postmark
100 emails every month
SendGrid
100 emails/day forever.
None
Sinch Mailjet
200/day up to 6000/month
$1.95/1000 emails
smtp2Go
1,000/month
None
TurboSMTP


 6,000 emails every month, 200 a day, for 12 months.


No Daily Limit
Expire after 1 Year
50,000 – $49
Research Results
First let me say that this is not a sponsored blog post.
in October of 2023 I am using two services based on the site:
MailGun is great for SMPT relay email sending and has a great Pay-on-the-Go price. It was supoer easy to get authenticated for the API and get SPF, DMARC, and DKIM records.
MailerLite I use for customers that need a bit more including newsletter creation.
MailerSend – GREAT for really small business!
Since I use WordPress for most sites, I use FluentSMPT plugin to configure it help.