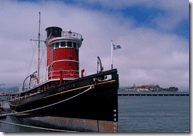 For a while now, I have been looking for a photo gallery application. I've tried almost everything, from hosted services to open source apps (Flickr, SmugMug, 500px, Google+, Photobucket (being updated soon), Gallery, Shutterfly, Facebook (ugh!) and many others.. ) and there is always something missing…
I need a workhorse.. (or tug boat!)
As I traveled this road of trials and tests, I discovered some specific features that I was not willing to live without.
Desired feature
Research
Public / Private / Invisible Albums
Commonly Found
Tags, Comments, Rating
Commonly Found
Unlimited photos – at a reasonable price
Commonly Found
Virtual Albums
Ability to add a photo to an album without moving it
Rarely Found
Ability to place photo can be in multiple albums
Rarely Found
Group-based permissions after login
(access to albums based on my permissions)
Rarely Found
Modern Themes (that work on iPad)
Rarely Found
Support for Add-ins (community Active)
Rarely Found
Ability to auto-place Watermark
Sometimes Found
Multiple administrators
Sometimes Found
I stumble upon an open source package called Piwigo.org which happens to also have a hosted service. Really great product and service! I think it covered all of the things I was looking for!
Side note: I also looked at ZenPhoto.org which was compelling and pretty close… After playing with both I found:

Piwigo was much easier to install – It had an easy to follow setup / diagnostics/troubleshooting page. For some reason Zenphoto gave me troubles…

Piwigo Galleries and image folders location are independent from each other:

Virtual Galleries, not dependent on folder structure)

Can configure and point to multiple image folder location sources

An image in the system (no matter its location) can be assigned to any number of Galleries (provided the image has permissions)
If you are looking for something to manage your photo collection, this one is definitely worth checking!
Video Overview at: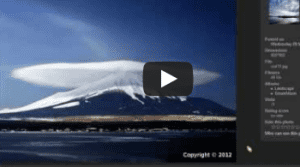 Piwigo–Overview
PS – A great example (not mine) is at : http://pichardie.piwigo.com/