Microsoft OneNote Returns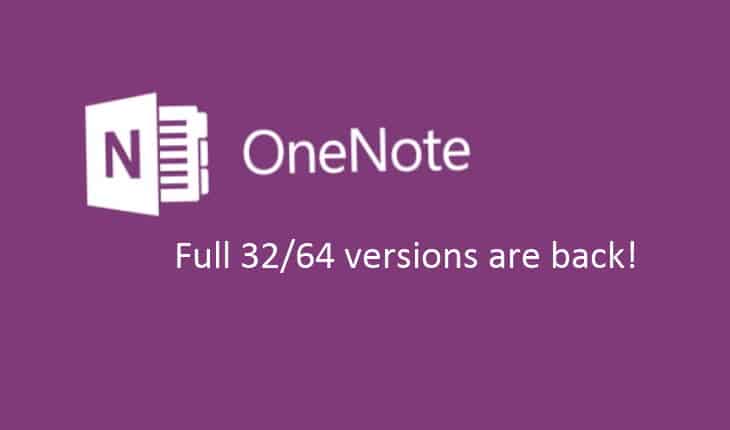 To be fair it never left! It was just available as a Universal Window Platform (UWP) App.
This was a BIG deal back in 2018 when Microsoft announced OneNote will no longer be a part of Office 365 and will instead be only available as in the Windows Store as a UWP app. Many of the features of the full desktop app were missing and this was a challenge for many. (I myself never updated to the UWP app and continued to use the desktop version hoping someday in the future I will deal with it)
To my (and I think everyone's surprise) Microsoft announced in early November 2019 that it will bring back the full desktop version with the release of Office 365 or Office 2019 in March 2020. YEAH!!! Further, With the new re-release, OneNote 2016 will be supported until October 14th 2025 (in extended support) YEAH!!! YEAH!!!
Starting in March 2020, when you install Office 365 or Office 2019, the OneNote desktop app will be installed alongside the Word, PowerPoint, and Excel desktop apps.

OneNote 2016 is missing after installing Office 365 or Office 2019
In fact if you have a active subscription to Office 365 or Office 2019 you can download the 32-bit version or the 64-bit version right now!
Taking it up a couple of levels, Universal Windows Platform was a concept and platform that Microsoft introduces back in 2018 in which according to Microsoft, developers would be able to "write once" and run their apps on many devices ( phones, tablets, PCs, and Xbox ).
I love the explanation given by Daniel Rubio on his November 2019 post: Microsoft's Universal Windows Platform is not dead, but it has evolved over the years in which explains why Microsoft has pivoted away from UWP
OneNote is simply the latest example of Microsoft going back to desktop apps over its UWP alternatives.