Non-Windows Devices with Microsoft Intune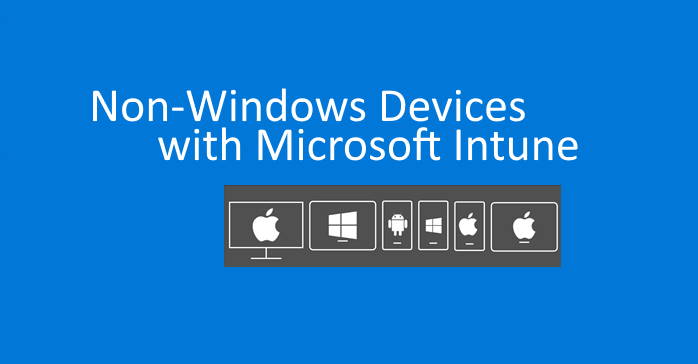 It is an interesting time. Over the past year or so, many organizations have focused on addressing the challenges of managing Windows 10 devices for remote workers. Many have succeeded and implemented modern device management techniques, but many more are still are trying to develop their strategy and move away from traditional deployment and management models.
Organizations that have already moved their Windows devices management to into MDM tools are now looking to bring other OS platforms like into existing tools and take advantage of a holistic, single pane view of the end-user computing environment. This is when the tool you have chosen is important, and you move from Modern Device Management into the Unified Endpoint Management (UEM) space.
Most of the enterprises that have large investments in Microsoft technologies and now many have licensing for Microsoft Endpoint Manager (Microsoft Intune) which is a UEM system . Its capabilities to manage most platforms, including Windows, Android, iOS, iPadOS and MacOS, is excellent and continuously improving.
Side note: Microsoft Defender for Endpoint support the same platforms plus Linux.
If you have not yet checked how to manage non-Windows devices with Microsoft Endpoint Manager/ Microsoft Intune, you should check the Microsoft Intune configuration page: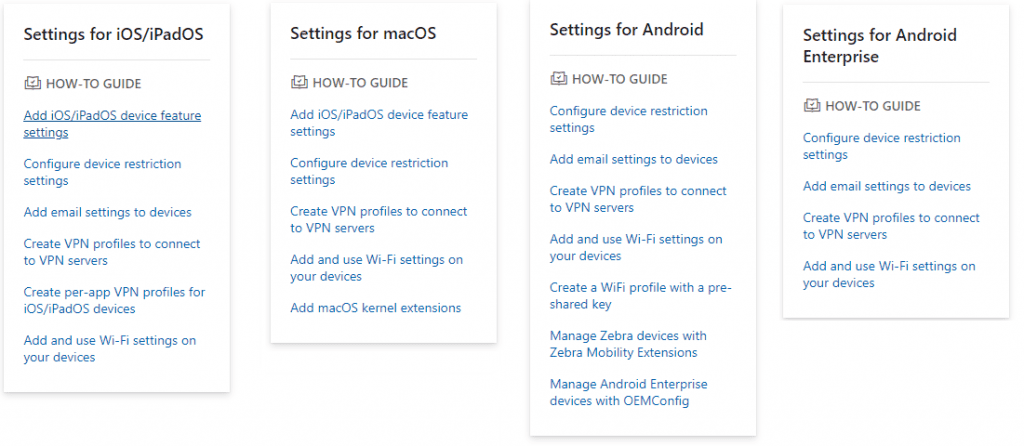 This past week, I attended a *most excellent* end user computing focused virtual conference (Nordic Virtual Summit 2021 ) and a couple of sessions focused on managing Android and Apple devices – Sorry no recordings are available at this time, but they placed the presentations on GitHub. Link to presentations are on below.
Additionally, I should note that Shared iPad support is also supported.
Shared iPad (for Education) was available only for schools through Apple School Manager (school.apple.com), on supported devices running iOS 9.3 or later. Shared iPad for Business introduced by Apple to the enterprise customers around March 2020 is available from iPadOS 13.4 or later, for companies enrolled in Apple Business Manager (business.apple.com) who provision their Company-owned iPads by using Apple's Automated Device Enrollment (ADE)program or Apple Configurator tool.
Bottom line: Microsoft Endpoint Manager / Microsoft Intune has come a long way and continues to be updated. Worth checking if you are looking to consolidate your tools, and take full advantage of your licensing.
---
---
Resources:
Microsoft Documentation:
Nordic Virtual Summit 2021 Presentations:
Other Blog posts: