Modern EUC Home
|
Posts
This week was the Microsoft Build 2021 virtual event and it was a good one! Session catalog is available here.
It highlighted how the speed of digital transformation has changed the role of developer and the changing development process highlighting how Microsoft tools are changing to support it. "Industry Verticalization" (new word I think)
One particular session that hasIt has a great introduction, of what industry verbalization of SaaS apps means and why this matters to all of us is Build differentiated SaaS apps with the Microsoft Cloud with Charles Lamanna.
( Disclaimer – I really liked seeing sunny Seattle and the analogy given in Gas Park)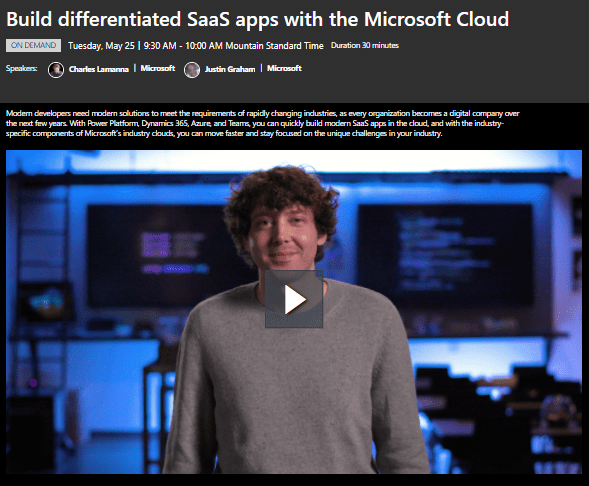 A few good quotes out of it:
70 percent of senior business executives say the pandemic has accelerated transformation in their industry.
Every organization becomes a digital company over the next few years.
The way we develop – in the cloud – is changing!
We expect to see an explosion of industry specific projects…
So many more great nuggets! — Definitely 30 minutes well spent! Thank you Charles!