Virtual Private Networks (VPN)  is a technology that  enables a computer to send and receive data across a network  by establishing a connection through the use of dedicated connections, virtual tunneling protocols, or traffic encryption.
The basic principle is that once you establish a secure connection,  the server handles all of your internet on the back-end which secure connection to the internet, where  your traffic can not be  "intercepted"  or monitored.
For many years I have used VPN technology for work to connect my laptop to my corporate network, but I had grown increasingly aware of the need for my personal use  as well.
The most important thing you need to know about a VPN: It secures your computer's internet connection to guarantee that all of the data you're sending and receiving is encrypted and secured from prying eyes.
I travel a lot for work and pleasure, and I am constantly on planes, coffee shops and hotels accessing all kinds of WiFi  networks.
When you connect to a VPN, you usually launch a VPN client on your computer, , log in with your credentials, and your computer establishes a trusted connection with a far away server. Once both computers have verified each other as authentic, all of your internet communication is encrypted and secured from eavesdropping.
A *very big* added benefit of a VPN service:
No matter what city / location I am at,  you are connecting to a "home" server and there for surfing the internet as if I was physically located there.         This comes very handy when I am outside the country overseas or connected to a network that blocks certain sites (ie: Facebook, Gmail, etc) … [ Yes it happens often in the corporate world still! ]  Typically once I connect to the VPN, I can access everything I need…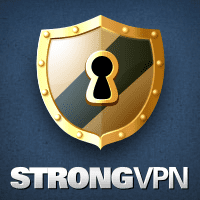 There are many companies that provide VPN services.    I looked at several of the key service providers, and after comparing them I selected StrongVPN  which has served me very well for about 2 years now, and I have been very pleased with their service and responsive customer support. I highly recommend them!
My selection criteria included thing like:
Unlimited bandwidth
Unlimited Speed
Anonymous IP Address
PPTP  and L2TP Protocol support
No monitoring or logging of traffic
Support for multiple devices (iPad/ Laptop/ Android)
Price
I wrote a post about a while back on the VPN provider options I consider, if you are interesed.
A good graphic representing the reasons to use a VPN follow: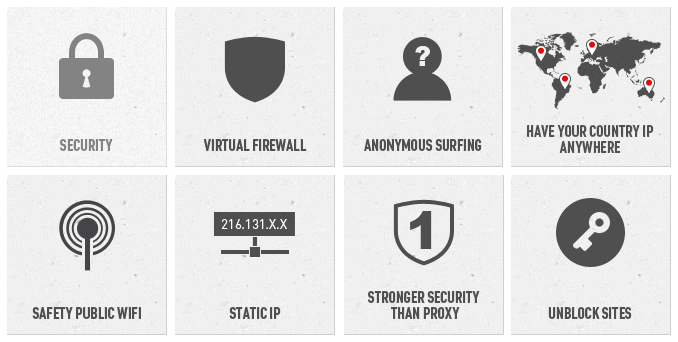 Beyond Personal VPN:
With all of the conversation about privacy, monitoring of Internet traffic and how easy it is to hack internet connections,   I am considering setting up a VPN  that will serve my house, and all of the devices there.    More on this coming up..