Cloud Attached is Your Future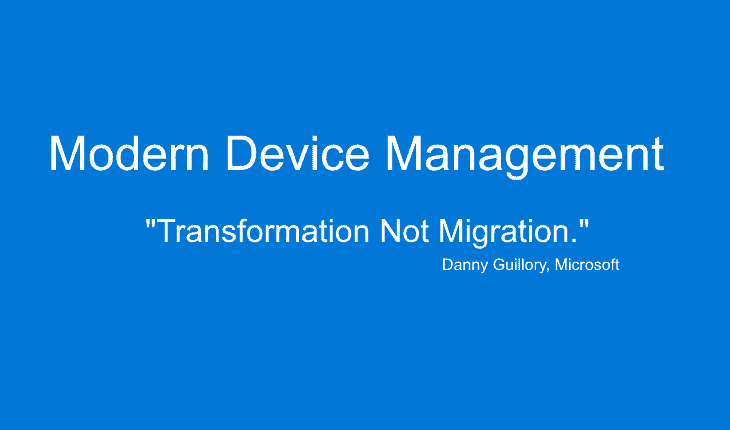 I talk to customers daily about this topic, but the title of this blog post is not mine. Danny Guillory created blog post I just read which resonated with me in a number of ways. Seriously good one!
Every person engage in device management within an organization should read this document. It is an excellent blueprint for devices management strategy.
He writes:
When the global pandemic started, we were all thrust into the new (and very lightly explored) area of managing devices remotely 100% of the time. Of course, everyone rushed to their VPN solution only to uncover new obstacles and even more significant challenges which they had never anticipated.
As I talk to customers and I listen to how their management of the Windows estate has changed, I am always surprised by the lack of the "Big 3":
These are the essential features that you need NOW as you continue to modernize and streamline your management solution.
One more:
The mantra here is "transformation not migration."
(Drop the mic) BOOM!!!
He provides a simple exec-level summary to the blog post:
CMG: Extend the capability of Windows device management and resolve VPN contention – without disruption to current workflows, without the added on-premises infrastructure to manage, and with no additional risk.
Tenant Attach: This is the simplest way to add value by extending the investment in your on-premises environment to the cloud without recreating net new configuration. Gain actions and insights to devices on-premises or off-premises from the Microsoft Endpoint Manager admin center.
Co-Management: Enable features in the cloud. Bring new functionality such as Conditional Access for immediate cloud value or begin to transition existing workloads from the cloud at your own pace.
Further Reading