Part of my Learning about NFT Series [ For my personal list of NFT Art Marketplaces see tracking list here ]
My First NFTs:
About two weeks ago I posted a blog called What are NFTs, in which I attempted to explain the background associated with non-fungile tokens (NFTs). By now you may be asking where is my first NFTs, how did I get it and how much did it cost me?
Disclaimer: As you probably know I doodle ( doodlingjorge.com ) and more than a few times I've created doodles on my iPad, so I plant to do do some of those in the near future. However for my first two NFTs I chose to use photographs I've taken for my tests . [ Update: I did it ! DoodingJorge has its first NFT ]
As I mentioned, I gave myself a budget of USD$100.00 to learn about this. As of this writing (3 days into it) I have $the equivalent of $96.57 in Bitcoin.
Here is my first two NFTs One is for sale the other not yet.
The First One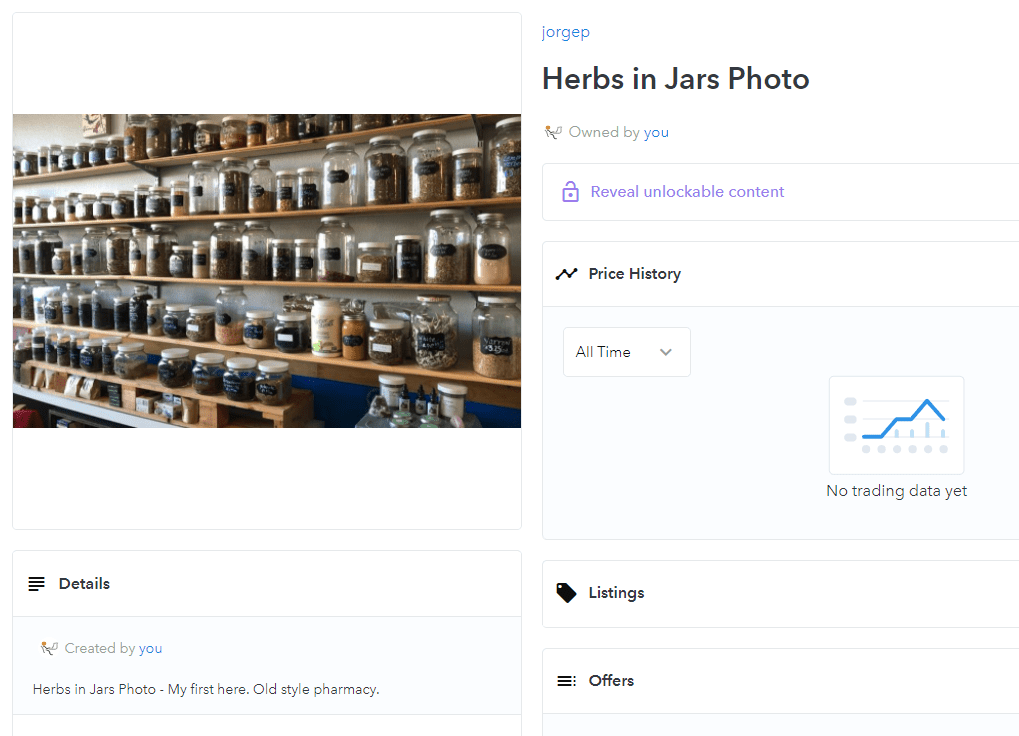 Marketplace: Opensea.io
Cost to enter marketplace: $0.00
Cost to create it: $0.00
Cost to place it in the market place

Gas fee: $ 60.27 (one time charge only)
My Second One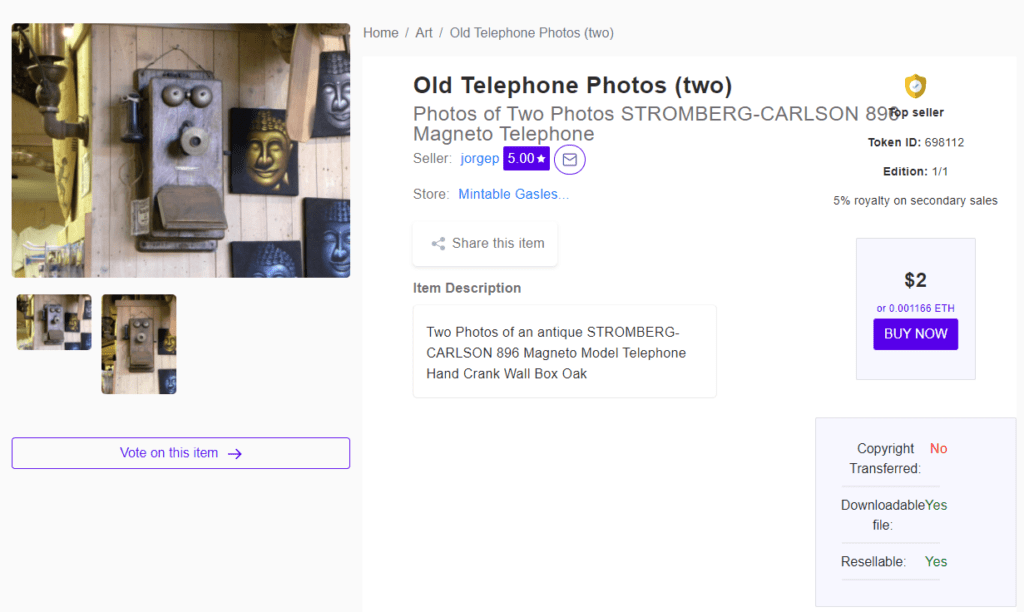 Marketplace: mintable.app
Cost to enter marketplace: $0.00
Cost to create it: $0.00
Cost to listed in the marketplace: $0.00
The reason I have not yet pull the trigger on listing the item on Opensea.io is because they require you to process a one time transaction fee in ETH to create the "certificate" for your account. (this does not for each NFT, but for your account). It is kind of a membership fee to the marketplace. The transaction is a GAS transaction and while I seen others pay 30-60 dollars, at the time of this writing, I am noticing that fluctuates between $76.00 and $180 depending on how busy the blockchain system is. (This is the downside of the GAS transactions – They depend on supply/demand)
SATURDAY UPDATE: This morning I went in and check the GAS fee to place the listing. $60.27 cents it showed. So I went ahead and listed it. The steps I followed: Converted my Bitcoin to ETH in CoinBase (no Fee), transferred into my MetaMask wallet (~$5.00 fee), and place the list ( gas fee only: $60.27) on OpenSea.io — I now have an NFT listed for sale for .001 ETH on that platform! Yeah!
Need to Learn more about:
How to better preparing your Art for NFT sales.
Tax implications of NFTs
What else am I missing? let me know! message me on Twitter!
Thoughts so far:
It has been a fun learning experience and I can see the incredible potential ahead. As I said this has already changed the world, and it is a matter of adoption. The early adopters have already done their work, it is up to the next level now, early majority. Improvements and chances will be made before the mainstream picks it up, but it is an exciting new world.
What's The Catch you ask?
Gas Fees!!! They can be expensive! That is what kills a lot of smaller transactions.
To give you an example: if I want to but an item for USD$2.00 depending on the time of day/ day of the week / week of the year, the gas fee can range from $24 to $180.00 for that one $2.00 item. You can check the Ethereum gas price char here . More on this on my next post, but suffice it to say: If you are not in a hurry, wait for the low price.
Bonus: First doodle NFT for DoodlingJorge
Saturday Update: Check out my first digital doddle NFT using OpenSea.io – Pretty cool!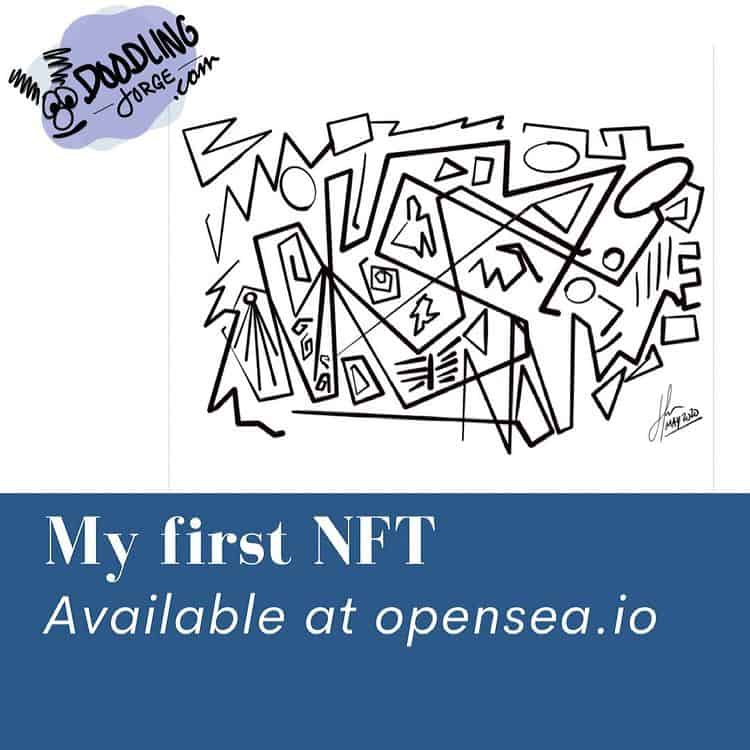 ---